Open-Source AI for Email Management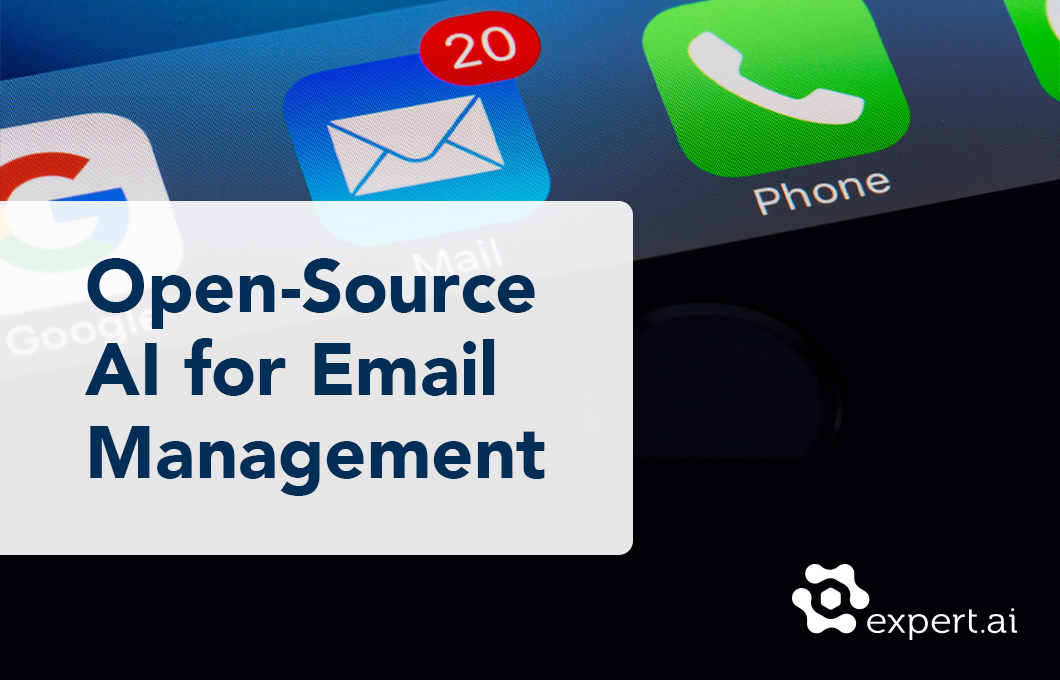 On May 5, during the panel discussion "Open-Source AI for Email Management", Willem Bemelmans, AI Specialist, Accenture Heerlen – Filiberto Emanuele, Head of NL Strategy, expert.ai – Lorenzo Musetti, Head of expert.ai Academy, expert.ai discussed how AI-based solutions can solve your organization's email management challenges.  
About this event 
Email is one of our primary sources of communication, however we spend far too much time reviewing emails to understand their purpose and designate a priority level to each.  Email should be a benefit to us, not a burden. 
Automating incoming email with NLP technology can drastically reduce the time spent processing individual emails and redirect resources to more import tasks, and it's easier than you may think. In this event, our panel of technical experts will discuss practical ways to streamline the process, including a new open-source AI framework that can be customized for your specific needs. 
Please complete the form to watch the recording on demand!