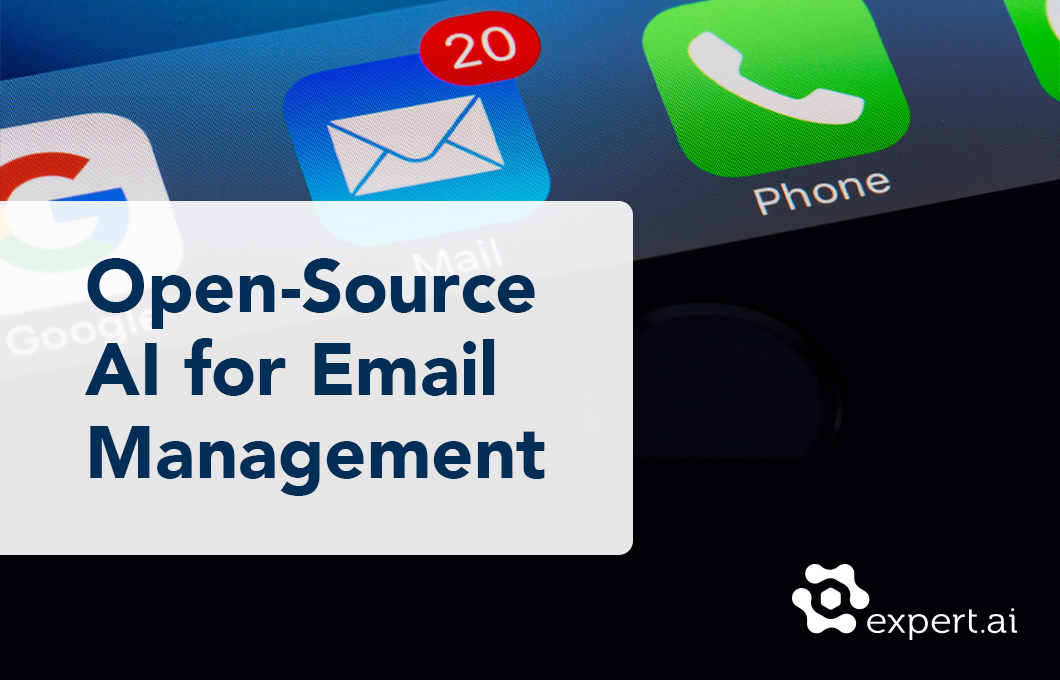 Please join a panel of technical experts in Natural Language Processing on Wednesday, May 5, 2021 at 11 a.m. EDT,  for a live discussion about how AI-based solutions can solve your organization's email management challenges.  
About this event 
Email is one of our primary sources of communication, however we spend far too much time reviewing emails to understand their purpose and designate a priority level to each.  Email should be a benefit to us, not a burden. 
Automating incoming email with NLP technology can drastically reduce the time spent processing individual emails and redirect resources to more import tasks, and it's easier than you may think. In this event, our panel of technical experts will discuss practical ways to streamline the process, including a new open-source AI framework that can be customized for your specific needs. 
What to expect during this session 
Real-world examples of the challenges organizations are having with the huge volumes of emails that are exchanged on a daily basis

 and advice for how to solve them

.

 

Introduction of 

expert.ai's

 new Open-Source AI Framework solution for email management, which offers advanced, out-of-the-box capabilities that address common use cases and can be customized to your specific needs. 

 

Q&A to answer your questions about NLP

, AI-based frameworks,

 and 

more.

 
Who should attend? 
This event is designed for linguists and developers. If you are interested in learning more about email management solutions or just looking to expand your knowledge of NLP, you'll walk away from this session with ideas to apply to your own projects.  
Panelists 
Willem Bemelmans, AI Specialist, Accenture Heerlen 
Willem Bemelmans is an AI Specialist from Accenture Heerlen in the Netherlands, a center of expertise for Intelligent Automation and Artificial Intelligence. During this event, Willem will share experiences and lessons learned from practical and effective AI adoption at his clients. He will relate how one can benefit from expert.ai's technology to start automating processes that need information from unstructured emails. 
Filiberto Emanuele, Head of NL Strategy, expert.ai 
Lorenzo Musetti, Head of expert.ai Academy, expert.ai