3 Steps to Hyper-Automate Your "Know-Your-Customer" Process Webinar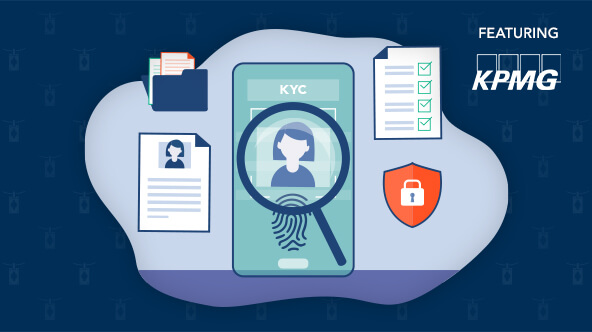 Submit your information below to watch the webinar.
«Know Your Customer," (KYC), refers to the set of policies and processes that financial organizations use to assess risks associated with the involvement of their customers in suspicious activities. For years, operators have had access to tools to support analysts in charge of Anti-Money Laundering (AML) and financial crime control processes. However, despite these tools, the risk being unable to intercept potentially crucial situations remains high.
Smart operators, however, have gone a step further to ensure their success by holistically applying new technologies, like artificial intelligence and Natural Language understanding (NLU). This has helped these organizations to adhere to regulators requirements and move through this process faster and more effectively.
Watch this live interactive discussion about the financial services industry and how KPMG is strongly recommending their financial services customers to utilize expert.ai technology to automate the KYC process. Listen in to learn:
Why expert.ai technology is considered the best-in-class solution for classifying correctly news feeds and articles.
How artificial intelligence may help FS companies to address KYC and AML requirements.
What expert.ai technology can do to reduce false positives to increase the effectiveness of the whole solution.
Why KPMG and expert.ai are the right partners to address the needs of FSI companies to evolve their business models thanks to the artificial intelligence.
Featured speakers:
Marco Stellin, Partner, KPMG Italy – Advisory
Marco started his career at the balance sheet department of a leading Italian Bank and joined KPMG in 2006 gaining extensive experience with complex projects in the field of corporate governance of financial services firms such as assessment of Internal Control Systems.
Andrea Ricotti, Global Sales Manager Channel Development, Expert.ai
In particular, Andrea follows channel partners in the implementation of the expert.ai natural language understanding platform in full E2E applications and use cases, sharing the experiences gained in various industries, including FS, Insurance and Manufacturing.