About Us
Practical AI is not easy. Expert.ai offers access and support through a proven solution.
How We Help
Expert.ai empowers enterprise businesses and government organizations to leverage their growing information assets.
Our technology enables your organization to:
Automate
Automate repetitive business processes that traditionally require human intervention.
View Case Study
Our Vision
To make anyone an expert with simple, powerful AI tools that capture the value of natural language.
Our Mission
To create technology that transforms language into knowledge and insight.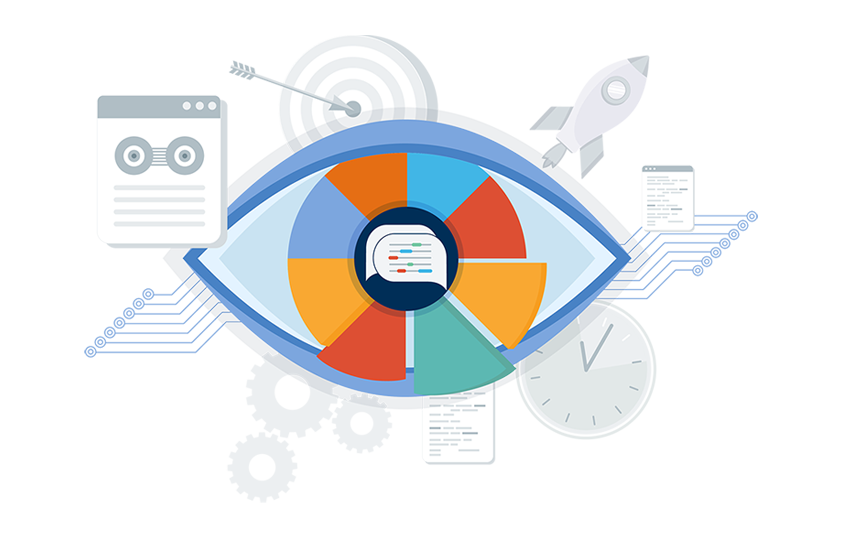 How We Work with Customers
Our customers are our top priority.
We work together with you to solve your information challenges according to the following principles:

Prioritize

Think Globally

Customer First

Document Everything
We help customers succeed while staying true to our vision and by bringing dedication, transparency and a focus on your business to every project.
Who We Are
Expert.ai is a leading company in artificial intelligence applied to text with more than 20 years of experience in natural language understanding.
We started from a garage before it became a cliché. Today, we are a global, publicly traded company (EXAI:IM) committed to innovation and to providing customers and partners with concrete results and tangible business value.
We work with some of the largest organizations and government agencies throughout Europe, the Americas and the Middle East. Analysts, data scientists and computational linguists worldwide recognize the value of our patented artificial intelligence technology and its unique hybrid approach to NL, which combines symbolic human-like comprehension and machine learning as the highest performing, most pragmatic way to address even the most complex unstructured information management use cases.
Meet the Team
Our leadership team brings many years of experience in artificial intelligence and technology innovation.
Expert.ai Office Locations
Modena - Headquarter
Via Virgilio, 48/H – Scala 5 41123, Modena, Italy
Phone: +39 059 894011
Rovereto - Legal Entity
Via Fortunato Zeni, 8 38068, Rovereto, Italy
Phone: +39 0464 443300
Milano
Piazza Cavour, 7 20121, Milano, Italy
Phone: +39 02 62695077
Siena
Via Roma, 77 53100, Siena, Italy
Phone: + 39 0577 1781795
Roma
Via Ostiense 131/L Piano 5, Corpo C, 00154, Roma, Italy
Phone: +39 06 83361861
Napoli
Via Nuova Poggioreale, 60/L 80143, Napoli, Italy
Centro Polifunzionale INAIL – Torre 7
Phone: +39 081 6586700
London
19 Leyden Street, London, E1 7LE London, United Kingdom
Phone: +44 (0)208 059 2008
Geneva
Rue du Général-Dufour 5 1204 Geneva, Switzerland
Phone: +41 79 138 84 15
Bad Homburg von der Höhe
Weinbergsweg 3c 61348 Bad Homburg v. d. Höhe
Phone: +49 6172 26798 50
Sant Cugat del Vallés
Avenida Alcalde Barnils, 64-68 Edificio TESTA, Bloque C, 2ª planta, 1 08174 Sant Cugat del Vallés, Barcelona, Spain CIF- B- 66425513
Phone: +34 91 334 97 73
Madrid
Calle Poeta Joan Maragall, 3-5, Escalera Izquierda, planta 1ª, derecha 28020 Madrid
Paris
15-17 rue Traversière, 75012 Paris, France
Phone: +33 (0)1 80 98 11 00
Rockville
6110 Executive Boulevard, Ste. 690 Rockville, MD 20852, USA
Phone: +1 (240) 477-1800
Alexandria
908 King Street, Suite 201 Alexandria, VA 22314, USA
Phone: +1 (703) 567-2255
Boston
One Lincoln Street 31-103, Boston, MA 02111, USA