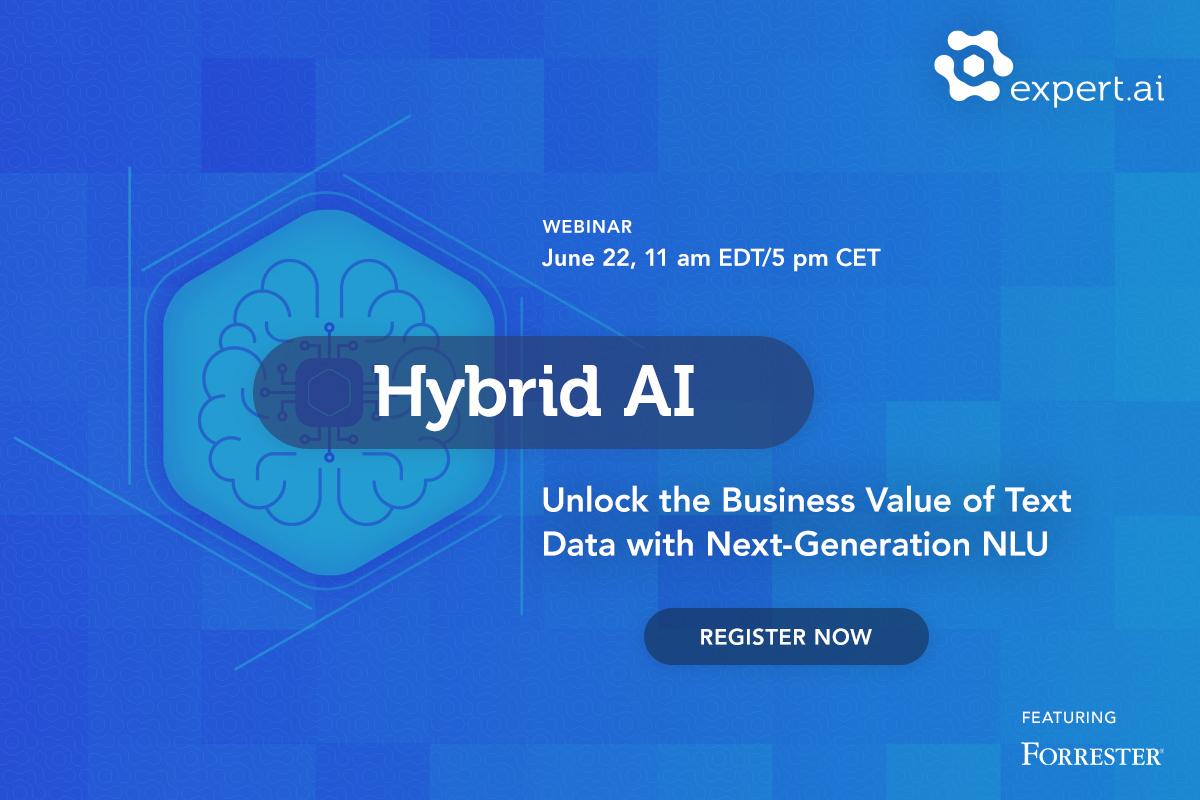 Machine learning-based AI has transformed our ability to learn insights from text and documents at scale – but learning is crippled without knowledge. Hybrid AI combines machine learning with symbolic AI to deliver learning and knowledge using the strengths of both techniques. The result is more natural language understanding (NLU) applications, developed faster, with greater accuracy, robustness and trust – i.e. greater business impact leveraging the data trapped in enterprise text and documents.
On June 22, during the webinar "Hybrid AI: Unlock the Business Value of Text Data with Next-Generation NLU", expert.ai's Chief Product Officer Luca Scagliarini and guest speaker, Forrester Principal Analyst Kjell Carlsson, PhD, discussed hybrid AI, how enterprises are leveraging it today, and the capabilities they need to drive broader AI-based transformation.
Please complete the form to watch the recording on demand!