Combine Control with Insight to Truly Manage Contract Risks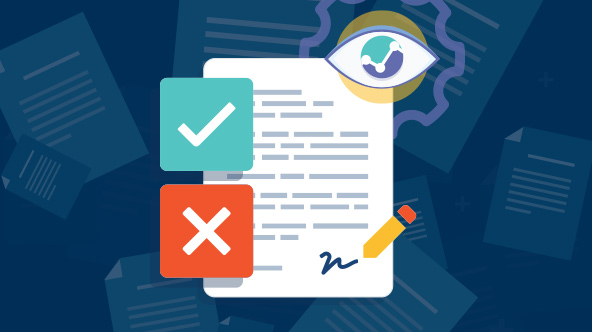 Submit your information below to watch the Managing Contract Risks webinar.
Contracts are a means for businesses to manage financial and legal risk. Many companies manage thousands of active contracts at once, each of which contain a multitude of potential risks. In an ideal scenario, companies would have the legal resources to dedicate toward manual analysis of contract clauses and assessment of risk. Unfortunately, that is not the case.
Choosing the right technology to analyze contracts can help. While many companies have turned to contract lifecycle management (CLM) tools to serve as the single source of truth for contracts and the risks they contain, most CLM tools provide control rather than insight.
Advanced contracts analytics solutions leverage natural language processing (NLP) to understand the content within every contract.   They give you the control that you need, with insight into the risk within each contract across your entire portfolio. That gives you the power to take your contract program to the next level.
Watch this recording of legal technology expert Michael Simon and expert.ai Head of Solution Consulting Daniele Cordioli to hear why:
You should focus on an NLP contract analytics approach rather than a CLM solution
Contract analytics solutions differ
Solution pilots are critical to ensure vendor accuracy and efficiency
NLP is the key to successful contract analytics
Speakers:
Michael Simon, Principal, Seventh Samurai, LLC
Michael Simon is the Principal of Seventh Samurai, LLC consulting.  He helps law firms, legal departments and government agencies manage their eDiscovery, Privacy and Information Governance issues.  Michael is a licensed attorney, and he was an early innovator in using electronic evidence to win cases for his clients.  He has been an adjunct professor at Michigan State University College of Law and Boston University School of Law.  He has made over 100 presentations as speaker, panelist and moderator and written dozens of articles on eDiscovery and legal technology topics, including most recently as the lead author of Lola v. Skadden and the Automation of the Legal Profession, Simon, Lindsay, Sosa, Comparato, 20 Yale J.L. & Tech. 234 (2018).
Daniele Cordioli, Head of Solution Consulting, expert.ai