The official collaboration between expert.ai and Modena Volley, the nationally and internationally recognized volleyball team based in Modena, was announced today in a press conference which took place at expert.ai's Academy. The collaboration brings together two different organizations united by the same proud heritage of the city of Modena, the same team spirit and the dedication to excellence in their respective fields.
"It is a pleasure to be here today at expert.ai to present an important partnership that gives Modena Volleyball the opportunity to have a leader in the world of artificial intelligence at its side," explained Andrea Sartoretti, General Manager of Modena Volleyball. "The two projects announced today are just the beginning of an important collaboration."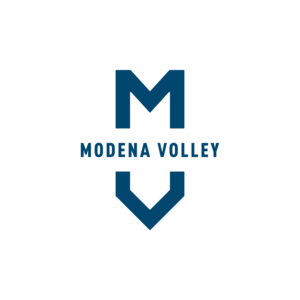 "Expert.ai and Modena Volleyball share the same passion, tenacity and the fundamental value of innovation as a strategic lever to continue to grow and renew," said Stefano Spaggiari, Executive Chairman of expert.ai. "Working together is deeply satisfying for us, and we are excited to bring the unique potential of artificial intelligence to the world of volleyball."
Two innovative projects were announced at the press conference, which took place at expert.ai's Academy:
Ask Modena Volley: An intelligent information service based on the ability to understand questions and requests expressed in natural language (where can I park to watch the match? What time is the next match? How tall is Dragan?) that is available 24/7 through https://www.modenavolley.it/
Press review and more: By exploiting the potential of artificial intelligence to monitor different and dynamic sources of information (newspaper articles, social posts and comments, etc.), the staff of Modena Volleyball will be able to identify information about the team and the players or analyze industry events or scenarios related to new team acquisitions or transfers quickly and easily.
"In the world of sports, as in any other market sector, artificial intelligence offers effective support for improving the acquisition and enrichment of knowledge and offers new ways of interaction to its users," said Marcello Pellacani, Head of Integration & Consulting at expert.ai. "We are already working on the next innovations for Modena Volley and the young talents here at our expert.ai Academy will be integral to building / creating these new initiatives."
The expert.ai Academy is the center of the training programs established by the company to facilitate the entry of young people into the world of artificial intelligence technologies, machine learning and the unique potential of expert.ai in the field of natural language understanding and natural language processing in particular. It is also the point of reference for certifications in using expert.ai technology and development tools for the company's network of partners, as well as for developers, data scientists and knowledge engineers in order to stimulate the sharing of experiences and accelerate the acquisition of the skills most in demand in today's market.