Life Science & Pharma
Make the most of your data to improve R&D, enhance the quality of treatment and care and prevent operational risks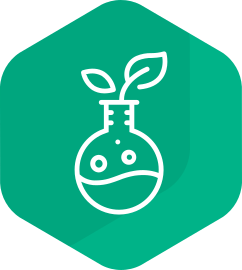 From innovation to regulation to patient engagement, we help life science and pharmaceutical organizations to get the most out of all their information assets to improve R&D productivity, enhance the quality of treatment and care and prevent operational risks.
Our solutions streamline information management to ensure that organizations have easy access to the most up-to-date research and can monitor feedback for future drug developments. Via artificial intelligence, we make information access more accurate, allowing teams to respond quickly to FDA requests and to verify the strategies employed by sales and distribution channels.
Solutions of NLU for Life Science & Pharma
R&D Support
Identify key data from massive amounts of scientific literature to speed up drug discovery and development.
Market Intelligence
Capitalize on intellectual property, capture opportunities and threats and monitor scientists to enhance decision-making processes.
Scientific Information Management
Reduce knowledge retrieval time and improve search productivity to deliver deeper insight and highly reliable, complete results.
Regulatory Compliance Management
Aggregate different information to support compliance operations, increase product quality and manage FDA inquiries in the approval process.
Intelligent Robotic Process Automation
Expand the scope of RPA by providing bots with additional data from complex documents to automate front and back office processes and internal workflows.
Biowissenschaften & Pharmaindustrie
Datenoptimierung zur Verbesserung von F&E, zur Qualitätssteigerung bei Behandlung und Pflege sowie zur Vermeidung von Betriebsrisiken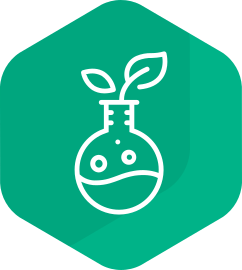 Von der Innovation über die Regulierung bis hin zum Patientenengagement unterstützen wir Life Science- und Pharmaunternehmen dabei, das Beste aus all ihren Informationsbeständen herauszuschöpfen, um die Produktivität in Forschung und Entwicklung zu steigern, die Qualität in Therapie und Pflege zu verbessern und um operative Risiken zu vermeiden.
Unsere Lösungen rationalisieren das Informationsmanagement und stellen sicher, dass Unternehmen einfachen Zugang zu den neuesten Forschungsergebnissen haben und das Feedback zukünftiger Medikamentenentwicklungen überwachen können. Dank künstlicher Intelligenz machen wir den Zugang zu Informationen genauer, so dass die Teams schnell auf regulatorische Anforderungen reagieren und die Strategien der Vertriebskanäle überprüfen können.
R&D Support
Identifizieren Sie in der riesigen Menge an wissenschaftlicher Literatur Schlüsseldaten, um die Forschung und Entwicklung neuer Medikamente zu beschleunigen
Market Intelligence
Nutzen Sie das geistige Eigentum, erkennen Sie Chancen und Risiken und beobachten Sie Wissenschaftler, um Entscheidungsprozesse zu verbessern
Scientific Information Management
Reduzieren Sie die Zeit für Recherche und verbessern Sie die Produktivität bei der Sondierung, was zu mehr Transparenz und hoch zuverlässigen, vollständigen Ergebnissen führt
Regulatory Compliance Management
Sammeln Sie verschiedene Informationen, um Compliance-Maßnahmen zu unterstützen, die Produktqualität zu verbessern und regulatorische Anfragen im Zulassungsprozess zu bearbeiten
Intelligent Robotic Process Automation
Erweitern Sie den Umfang von RPA durch die Bereitstellung zusätzlicher Daten aus komplexen Dokumenten für Bots zur Automatisierung von Front- und Backoffice-Prozessen und internen Arbeitsabläufen