Insurance
Reduce risk, improve win rates, and increase capacity for commercial insurance carriers and brokers.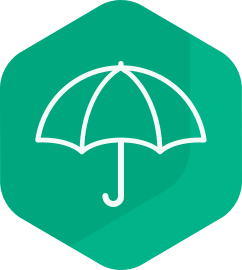 Reduce Risk. Improve Win Rates.
Expert.ai for Insurance is a suite of AI services that reduces risk, improves win rates, and increases capacity for commercial insurance carriers and brokers.
It automates the reading, understanding and extraction of meaningful data from text at speed and scale.
Through a unique mix of natural language understanding and machine learning techniques, expert.ai supports the broadest range of commercial insurance use cases in Claims Management and Underwriting.
Request a Demonstration
Download the White Paper
increase in risk reports examined
accuracy of automated policy review
reduction in claim document review time
contracts awarded to first response
Solutions of NLU for Insurance
Risk Engineering
Use AI to assess risks, highlight unintended exposure and identify policy inconsistencies. We help you read, understand and extract data from loss control reports, policies, renewals and SLIPs, at more than 4x typical speed.
Higher Win Ratio
Automate document analysis to let underwriting teams measurably cut offer response time. With 60% of contracts assigned to the first bid, speeding up the offer generates more wins and improves service for brokers and customers.
Cut Claims Leakage
Use AI to automate the extraction of relevant data for each claim, adjudicate claims to policy and highlight fraud. Cut your combined ratio by reducing routine erroneous payouts by 5-20%.
Raise Underwriting and Claims Throughput
Use AI to read, understand and extract essential details from medical and risk analysis reports. It can reduce your hours spent reading documents by up to 90%, meaning more throughput with the same team.
Augment Clause Comparison
Detect discrepancies in clauses, coverage and exclusions (DIL and DIC) between policy masters and all versions, including local ones or guidelines and standard templates. Our technology highlights all inconsistencies, from simple differences in text to those with major financial impact, and tracks new variations as they occur, enabling carriers, brokers and reinsurers to reduce leakages and unintended exposure.
Policy Review
Instantly compare placing slips to speed up the contract renewal process. Our technology automatically reads, understands and extracts discrepancies and misalignments between new and previous slips, lowering operational costs for manual evaluation and improving win rates.
Better Customer Experience
Faster document review leads directly to faster underwriting and claims responses. This results in greater customer and broker satisfaction on every decision.