A community driven pan-European project to enable a secure, open and sovereign use of data, including the development and adoption of industrial and trustworthy AI
Expert.ai kicks off its membership with GAIA-X, a collaborative project initiated by Europe for Europe and beyond, with the aim of developing common requirements for a European data infrastructure.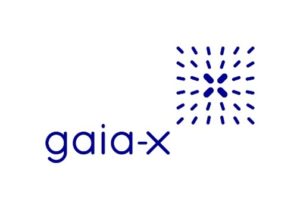 GAIA-X operates as a consortium of representatives from business, science and politics to create a proposal for the next generation of European data infrastructure: a secure, federated system that meets the highest standards of digital sovereignty while promoting innovation. Expert.ai has joined the GAIA-X Data Spaces initiative where artificial intelligence (AI) tools and methodologies support the design, testing, validation, verification and maintainability of AI-based functions and systems, speeding up the adoption of industrial and trustworthy AI.
"We are delighted that expert.ai has joined us and is now an active member," remarked Francesco Bonfiglio, CEO of the GAIA-X Association. "As we grow, just as we have partnered with expert.ai, we invite other members from Europe, Asia and North America to replicate this success –with all of us working in a seamless direction to develop a new federated data-infrastructure with shared values of transparency, openness, data protection and security."
GAIA-X Data Spaces includes finance, insurance, health, energy and mobility. By sharing its extensive experience in natural language understanding and natural language processing, expert.ai contributes to the development of innovative solutions, working collaboratively with Gaia-X partners and other European stakeholders to promote and apply high standards and rules to the storage and sharing of data.
For more information, please visit the website GAIA-X: A Federated Data Infrastructure for Europe