Expert.ai named silver winner in the Best Technology to Combat the Impact of COVID-19 category
Expert.ai has been honored with a Silver Globee® in the 16th Annual IT World Awards® at The Globee® Awards, organizers of world's premier business awards programs and business ranking lists. These prestigious global awards recognize information technology and cyber security vendors with advanced, ground-breaking products, solutions, and services that are helping set the bar higher for others in all areas of technology and cyber security.
Expert.ai was named silver winner for its response to COVID-19. Committed to help researchers around the world accelerate scientific research in the wake of the COVID-19 pandemic, expert.ai provided free access to its AI-based solutions for life science and pharma organizations including a structured, real-time data set of over 100 million documents and reference information on 12 million clinical researches.
"We are proud to be recognized as an industry leader whose natural language understanding capabilities have made a tangible impact on the world," says Keith C. Lincoln, expert.ai CMO. "Behind this distinguished success is our AI-based product innovations and relentless drive to stay results focused."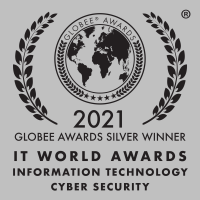 More than 65 judges from around the world representing a wide spectrum of industry experts participated in the judging process. The IT World Awards are open to all information technology and cyber security organizations from all over the world and their end users of products and services.
"The information technology industry continues to show its resilience," said San Madan, co-President of Globee Awards. "The tech sector is robust and innovative. And the pandemic has changed the way people live, work, shop, and socialize thereby accelerating demand for newer technologies and innovations every where."
See the complete list of 2021 winners here.
About the Globee Awards
Globee Awards are conferred in eleven programs and competition: the CEO World Awards®, the Consumer World Awards®, The Customer Sales & Service World Awards®, the Globee® International Best in Business Awards, the Golden Bridge Awards®, the Cyber Security Global Excellence Awards® and Security World Awards, the IT World Awards®, One Planet® American Best in Business Awards, the Globee® Employer Excellence Awards®, the Globee® Corporate Communications & Marketing World Awards, and the Women World Awards®. Honoring organizations of all types and sizes and the people behind their success, the Globee Awards recognize outstanding achievements and performances in businesses worldwide.
Learn more about the Globee Awards at https://globeeawards.com