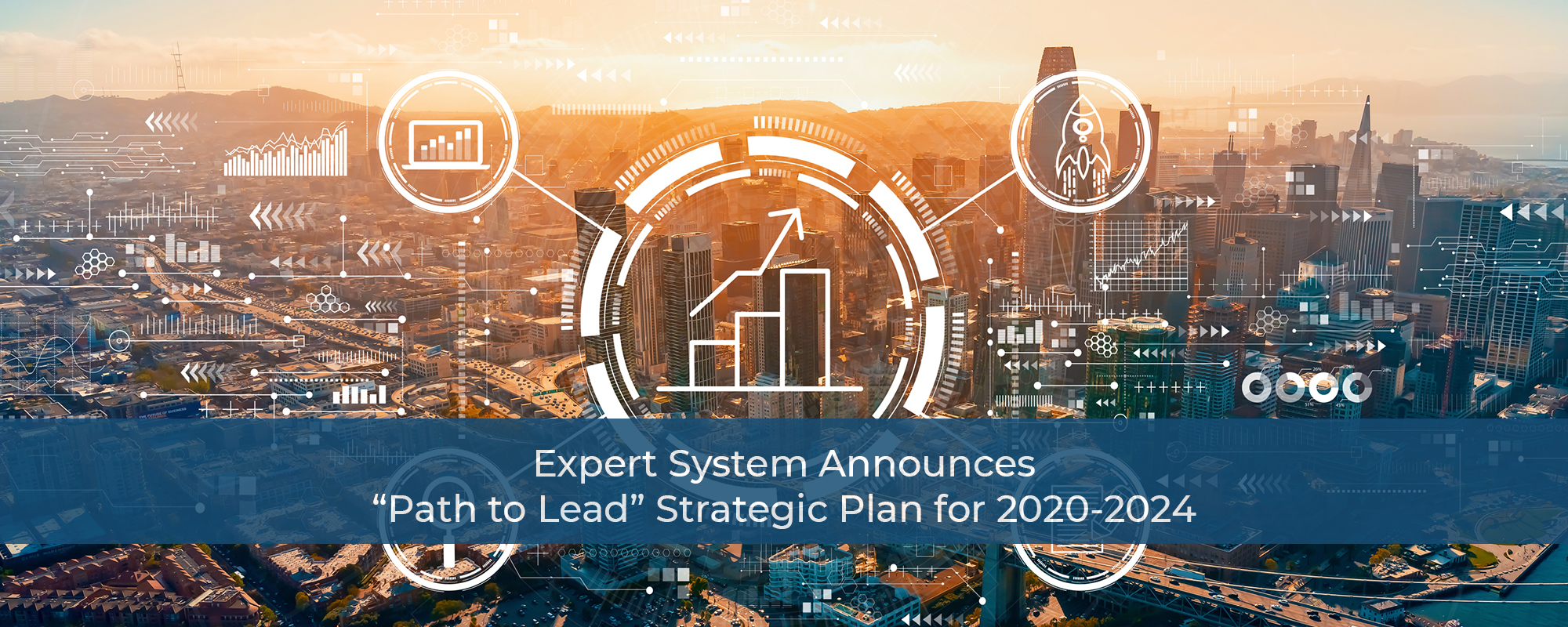 The plan focuses on leveraging Artificial Intelligence market momentum to scale up business in the US and boost global growth around Natural Language Understanding and Natural Language Processing
The Expert System Board of Directors today approved the 2020-2024 Strategic Plan, which focuses on the Company's growth path in the Artificial Intelligence (AI) market, with anticipated 2024 revenues of €100 million and EBITDA of €22 million.
 Walt Mayo, Expert System Group CEO, commented:
"Expert System is uniquely positioned to become the global leader in applying Artificial Intelligence to unlock the value of language across a range of industries and technologies. The application of AI to augment language insight and understanding at speed and scale will become core to the way that almost every business operates. Expert System knows what it takes to drive real value through practical AI language solutions. 
 We will invest in our core technology to make it the most intuitive, comprehensive and robust platform for AI language understanding in the market. By joining best-in-class language understanding technology with simplified tools and workflows for solutions in the enterprise or technology stack, we will accelerate time to value for our current verticals and an expanded market of users. 
 Our investment in sales and marketing in the US will fuel our growth and add to the strong and growing base of customers in Europe. We also see partners emerging as a core part of our go-to-market model to expand our reach and serve customers as part of their larger digital transformation."
Expert System's 2020-2024 plan is aimed at accelerating the company's global growth in order to take advantage of the Artificial Intelligence (AI) market's continued growth.
Technology and solutions that leverage Natural Language Understanding and Processing (NLU/NLP) will be critical for helping businesses make better decisions and automate processes.
With a strategy built on its AI-based NLU/NLP strengths, Expert System aims to broaden its available market and revenue streams as well as scale faster and more efficiently than other technology vendors using alternative approaches. The main focus will be on enhancing the proprietary platform and tools to further allow easier and widespread adoption of AI through an 'easy to design, build and operate' approach, enabling the Company to become the global platform of reference for AI-based natural language problem solving.
Marco Varone, Expert System Group CTO, commented:
"By leveraging our solid technical expertise, unique know-how and practical Artificial Intelligence experience, and having solved hundreds of real business cases, we are expanding our unique mix of AI algorithms to evolve our platform and tools as the world's leader in addressing the complete life cycle of NLU challenges.
 All of the different techniques will be integrated in a unified approach that will allow every type of user to focus on the implementation of the solution in the fastest and easiest way, without the need to be an expert in machine learning or linguistics. At the same time, the experts will find that the platform offers all of the power they need to solve more complex problems with both established and innovative capabilities."
 The revenue forecast is primarily based on high-potential markets, especially in the US, that offer major growth margins and a flourishing innovation ecosystem that can sustain Expert System's plan to scale, grow and succeed. Major investments will be focused on the overall go-to-market strategy where the Company expects to hire skilled professionals in marketing and sales.
Under the plan, Expert System aims to achieve total revenues of €100 million with EBITDA of €22 million (32% CAGR) in 2024.
More details about Expert System's "Path to Lead" Strategic Plan are available here.