Training & Certification Program
Leverage our training and certification program to learn new skills and enable the power of language through technology.
It's no longer simply a question of computing speed and power. Foremost technologies must be intelligent, and professionals must know how to use them successfully. Expert.ai's certification course helps you build a sense of trust with your customers with the knowledge that you have the skills necessary to perform the job.
Generate new revenue opportunities, gain a competitive advantage and reach a faster speed to market: these are the main benefits you receive from the partnership with expert.ai. What are you waiting for?
For more information about our fantastic training program, or to request a training, please click here.
How it works
Request access to the certification program by filling out this form (please note: only expert.ai Partners are eligible for certification).
Start learning on our training platform once your request is approved.
Take a deep dive into our technology and learn from a selection of business cases, success stories and technological insights.
Become certified then take advantage of advanced functionalities to speed up implementation and time to value.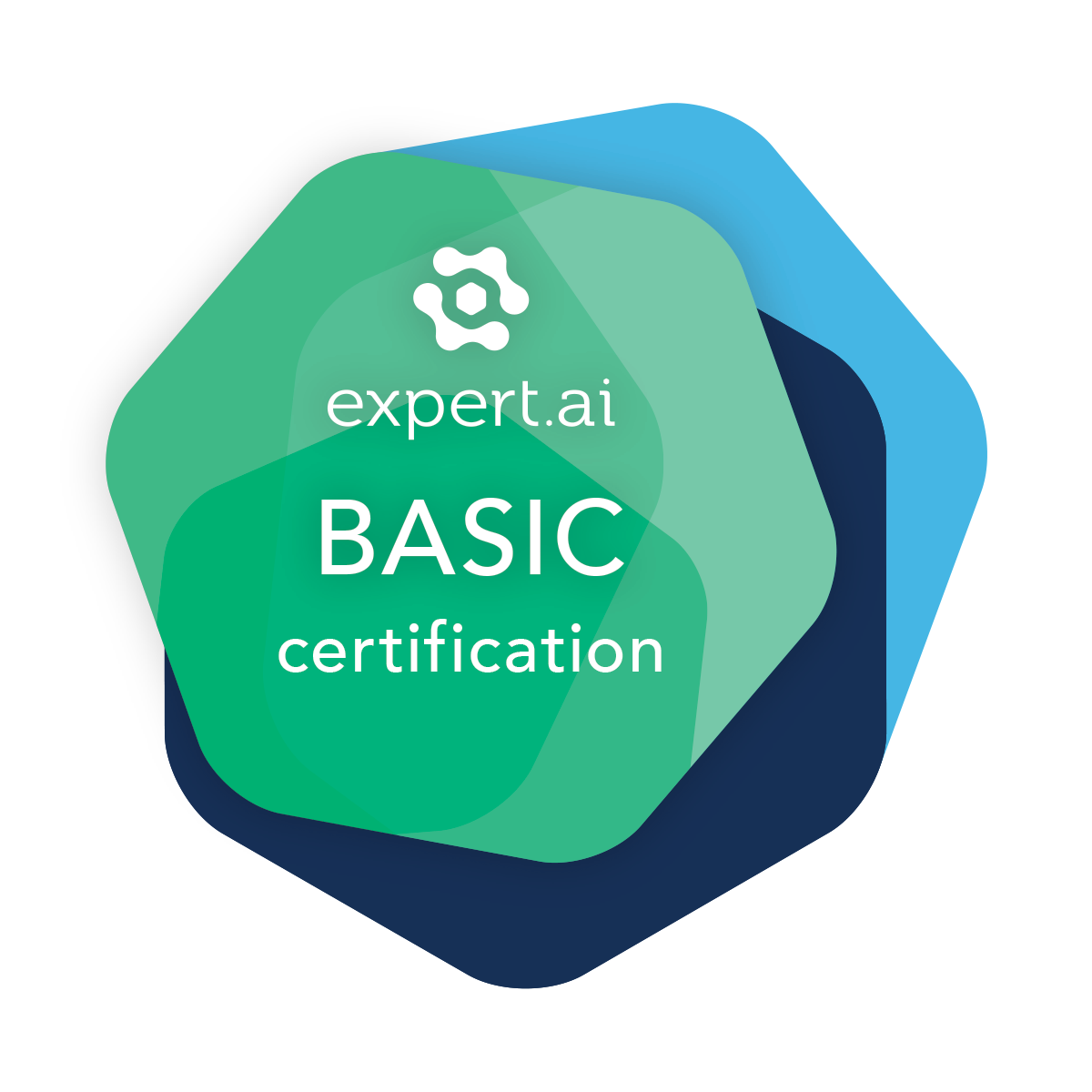 LEVEL 1 - BASIC
Online self-learning tutorial on the training platform
Online exam and certification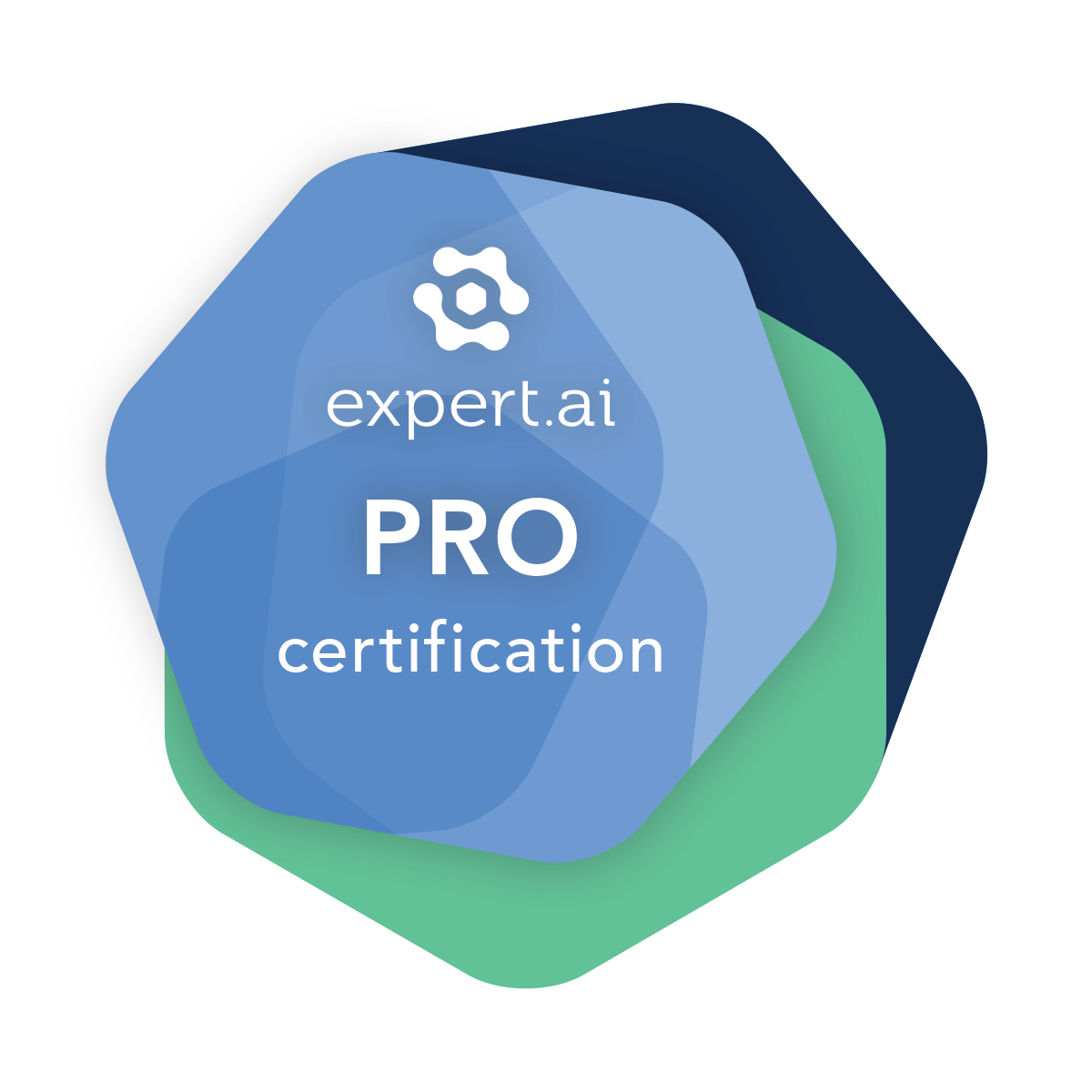 LEVEL 2 - PRO
Prerequisite: Certified at BASIC level
4-day classroom course
In-class certification exam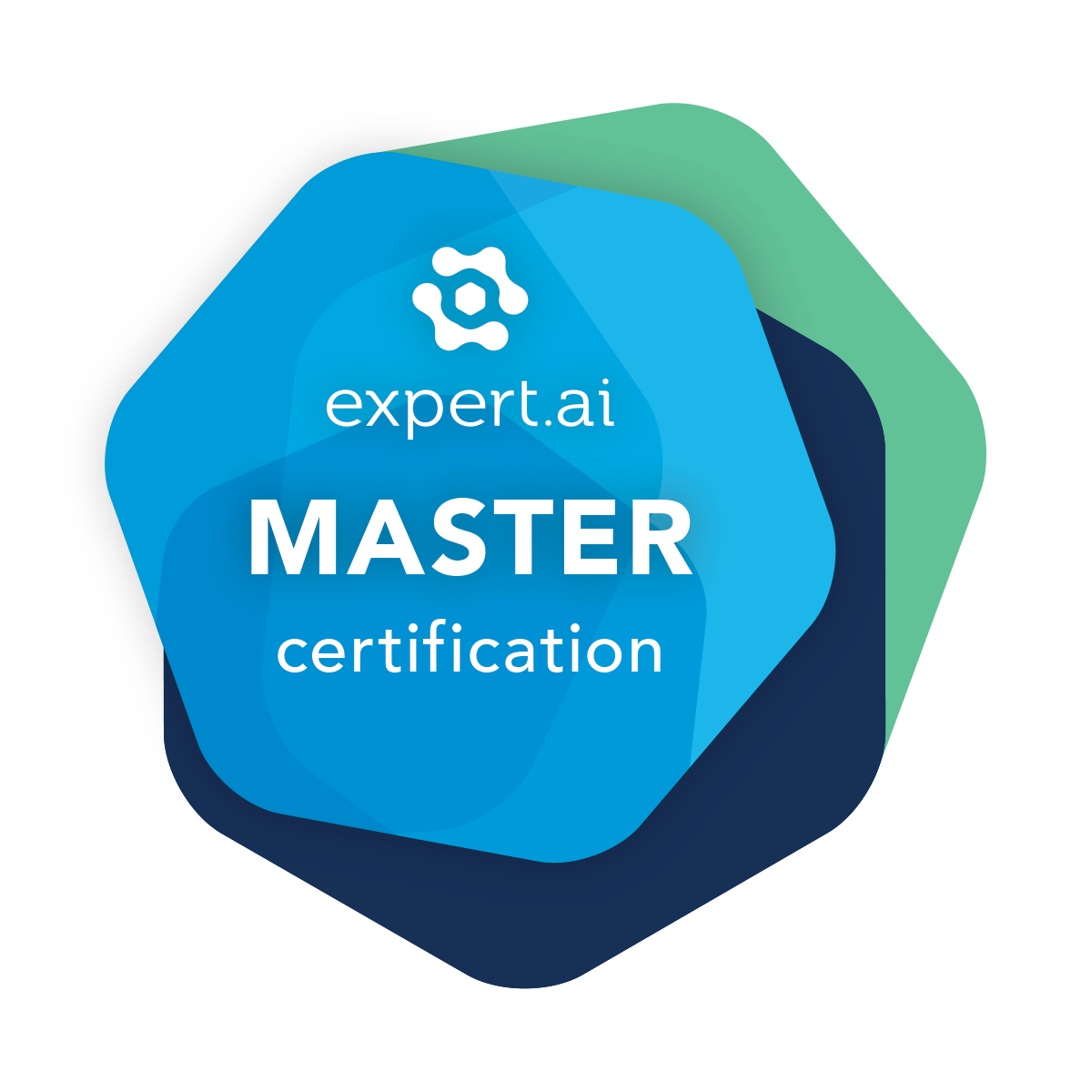 LEVEL 3 - MASTER
Prerequisites: At least 2 developed projects and PRO certification
4-day classroom course
In-class certification exam