Expert.ai Insurance Solutions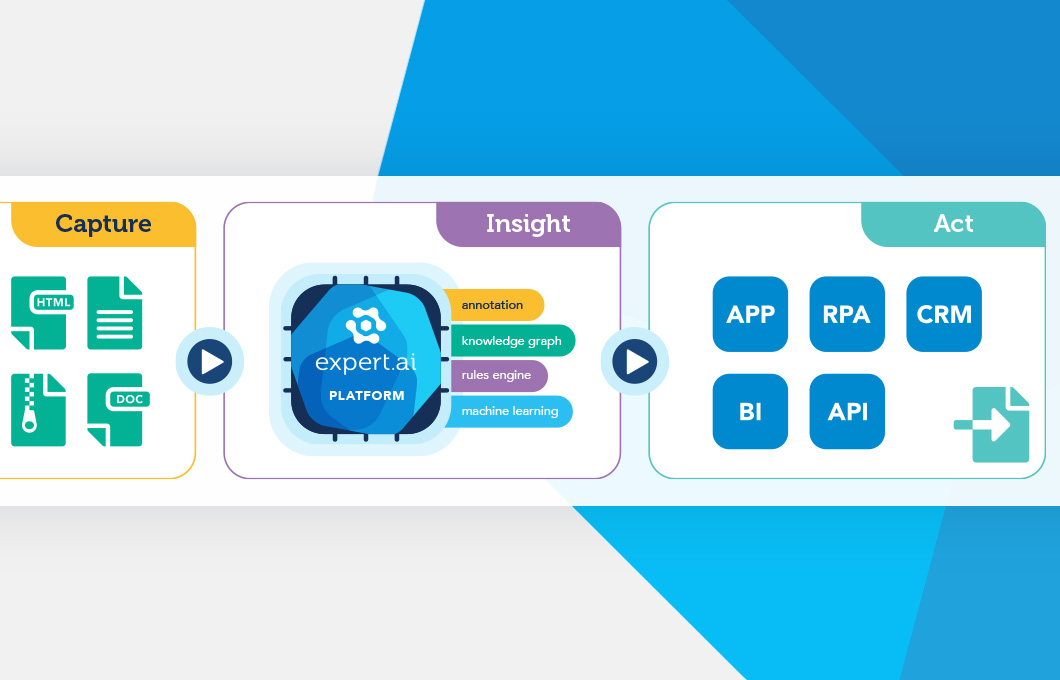 Fill the form to get the white paper!
Intelligent Process Automation for Claims and Underwriting
Insurance carriers and brokers handle large volumes of unstructured data that requires collection, processing, understanding, and analysis of large amounts of diverse information. This information can include complex documents such as claims forms, medical reports, accident descriptions and much more.
Expert.ai Insurance Solutions unlock data trapped in complex and variable documents to automate end-to-end claims and underwriting workflows. Powered by decades of collective insurance expertise and knowledge models designed to make it easy to access reusable, secure, compliant, real-world-tested functionality specifically built for insurance companies,
expert.ai technology can read, understand, and extract essential data from medical, accident, submissions, risk engineering, & other reports. Work with the expert.ai team to design highly automated workflows or access secure integrations into systems like Guidewire and Duck Creek.