Harnessing the Power of Unstructured Data with NLP and NLU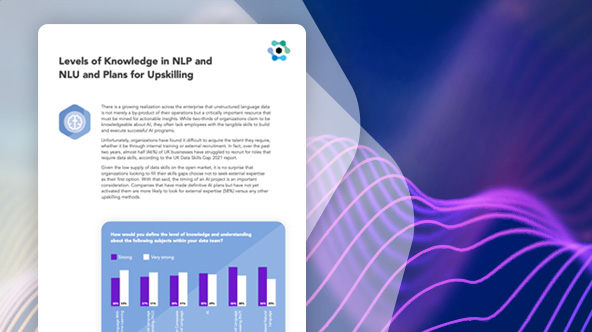 Submit your information below to read the Survey Report.
Data has always been integral to enterprise business, but the rise of digital transformation has created a new sense of urgency around the ways in which it is managed, analyzed and governed. This newfound emphasis around data has placed the role of chief data officer (CDO) squarely in the business spotlight. In 2012, only 12% of large, data-intensive firms employed a CDO, whereas 65% do today, according to a NewVantage Partners survey.
This report, prepared by The AI Journal and fueled by research of CDOs provided by Sapio Research, reveals how data teams are faring as they guide their companies towards AI success. What are the opportunities and threats organizations face on the road towards becoming data-led businesses? What solutions are they putting in place to mitigate risk and improve efficiency? And, importantly, how are they measuring the success of their AI projects?
Many data teams are just embarking on their journeys into NLP and NLU capabilities. As this discovery continues, they need to understand AI vendor hype and identify proven approaches that can deliver business impact now. Submit the form to get access to the report data to do exactly that.