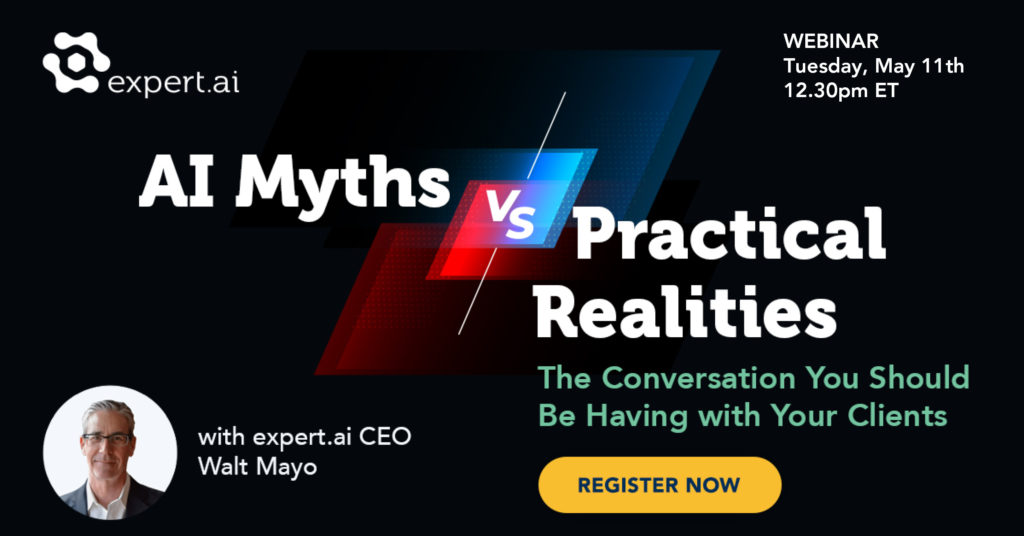 Is it worth more than it costs?
When it comes to transformational technology such as artificial intelligence, it's easy for the hype to overshadow the actual tangible results you can achieve via practical, explainable and operational applications.
But at the end of the day, AI is just software. It should be subject to the same considerations as any other software investment. Thus, you must be able to answer one simple question about it before you invest: is it worth more than it costs?
Join us on Tuesday, May 11 at 12:30 p.m. EDT for "AI Myths vs. Practical Realities: The Conversation You Should Be Having with Your Clients" where CEO Walt Mayo will discuss the simple, practical benchmark that should guide your AI buying decision.
Tune in to learn: 
The biggest misconceptions holding back AI implementations
How different AI techniques impact operational costs and end results
Why data may be the best determinant of your ideal AI approach
How to address the staying power of your AI approach and avoid the dreaded technical debt
 Register today for your seat! We'll see you there.