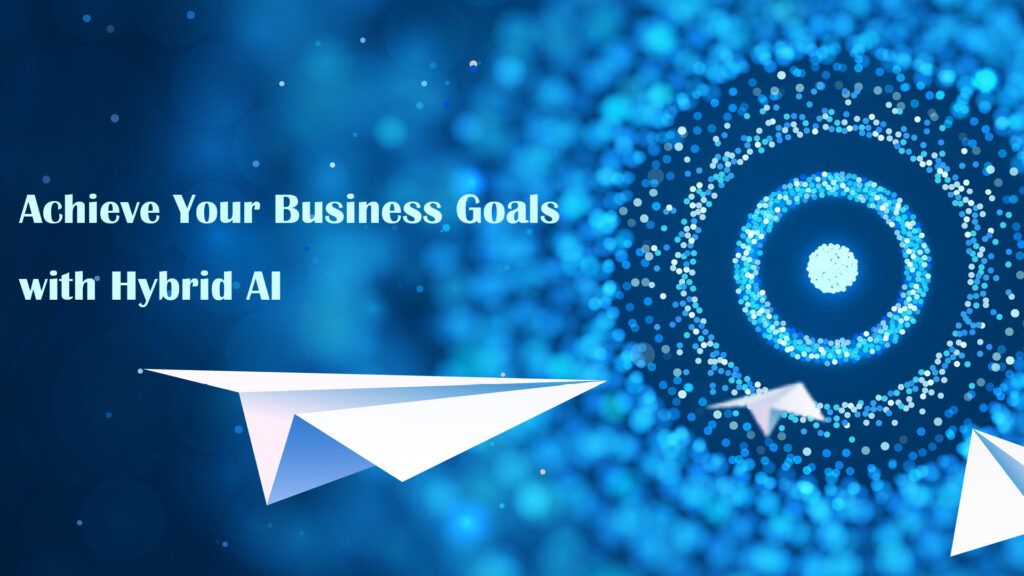 We're excited to host a NLPStream episode dedicated to our new platform release on February 23, 2023. The expert.ai platform, which is purpose-built to provide a deep and accurate understanding of language, integrates the best-in-class natural language technologies with a complete, simple and powerful authoring environment to make the development of custom natural language processing (NLP) applications faster, simpler, and more effective. All features and functionalities have been designed leveraging best practices we honed from hundreds of real-world solutions across industries and our huge amount of experience in the AI-based NL field.
Turning language into data for improved ROI and competitive advantage
The production of unstructured language data (e.g., any business document in the form of language such as reports, emails, contracts, claims, customer interactions, social streams etc.) is constantly growing. The variety and complexity of this data requires advanced artificial intelligence (AI) approaches to generate value by solving real-world problems at enterprise scale. The problem is that the capability to understand language is one of the most difficult challenges in AI.
Among the different AI technologies that can help organizations understand language and manage unstructured data, NLP is at the forefront of delivering on the promise of AI. According to Forrester(1), NLP benefits are almost immediate, and 70% of data and analytics decision makers whose firm is adopting AI say they expect to use natural language technologies.
From complex studies to blogs and social comments, our hybrid NL platform provides a deep understanding of any business documents so that organizations can evolve their AI journey from tactical to strategic use of advanced NL solutions, augmenting any activity or process dealing with language data.
Why Hybrid AI?
Data and analytics leaders often equate artificial intelligence with machine learning, limiting themselves to use cases where this technique works well. Machine learning can be good for specific language-intensive applications. It predicts conclusions from data by finding patterns and drawing inferences. But if data is limited or biased and inaccurate, it is limited from delivering good results as its conclusions will bring bias and inaccuracies.
knowledge-based (or symbolic AI) approach instead relies on a knowledge graph to embed knowledge in a way that is similar to how we build and structure our own knowledge. For example, the expert.ai Knowledge Graph has been built by humans and is understandable by humans. The opposite of what happens with pure machine learning systems.
According to Gartner(2), with a hybrid AI (or composite AI) approach, organizations can go beyond machine learning to solve a wider range of business problems more accurately and efficiently. And this is why hybrid AI is an increasingly popular approach for NLP and, according to Forrester, it delivers the best results for NLP applications: " Bottom line: If you'd like to have the cake and eat it too — have a future fit, adaptable NLP solution, that is accurate out of the box, only requires moderate support, and can continuously learn and self-improve — look for an NLP solution based on hybrid AI".(3)
What's New in the expert.ai Platform – 2023 Winter Release?
With the launch of our Winter Platform release, we continue confirming our commitment to provide our customers and partners all the capabilities and tools they need to successfully tackle and scale their NLP projects. New Features of our platform Winter release include;
Expanded on-premise deployments options;
Enhanced taxonomy management via 3rd-party knowledge sources and integration of standardized libraries;
Integration with the premier source for industry vertical taxonomies, business taxonomies, and specialty domain-specific taxonomies WAND to expand out of the box access to new industry and process taxonomies;
Swagger UI – Using a familiar Swagger interface, Developers can interact with expert.ai APIs using visual documentation making it easy for back-end implementation and client-side consumption;
Navigation of Knowledge Graphs – Customized navigation of knowledge models to quickly identify the strength of related concepts and connections.
Join our NLP Stream to learn more about the new expert.ai Platform release!