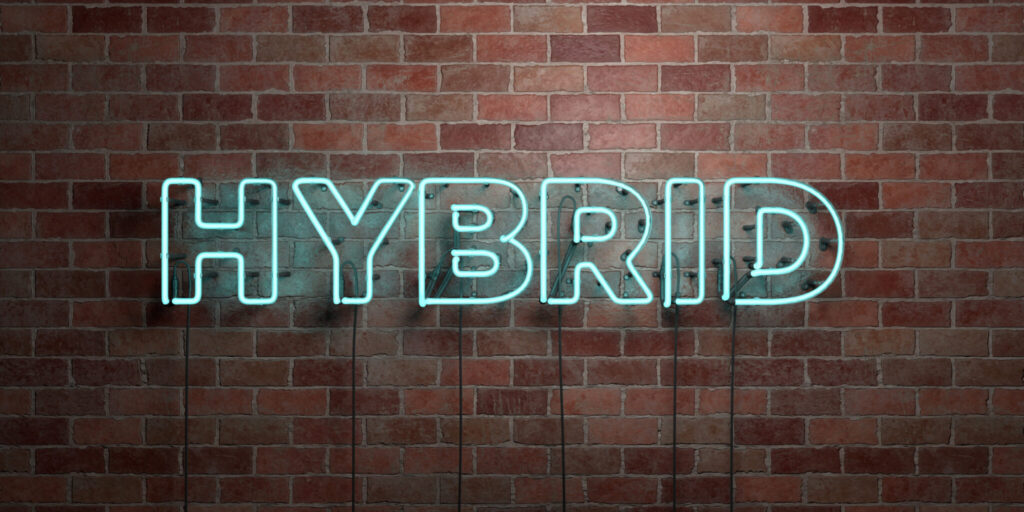 You can find a wealth of information on our website that speaks to the value of Hybrid Artificial Intelligence (AI). I hesitate to start yet another blog post on the topic as it feels like we have already reached the saturation point. However, with the heightened attention on AI, especially within the natural language (NL) domain thanks to ChatGPT, it makes sense to revisit the topic of Hybrid AI within the context of large language models (LLMs). 
ChatGPT, which is based on the GPT LLM, has brought LLMs into the mainstream. ChatGPT became part of the news cycle via two important contributions: 1) a ubiquitous user experience via a chatbot, and 2) using humans to remove some of the charged content in input data that LLMs have been criticized for. This interest and potential has enterprises investigating how to leverage the value of LLMs more than ever before. 
Even though the public consciousness of LLMs is a recent phenomenon, for several years now, expert.ai has been working on integrating LLMs with knowledge-based approaches (and machine learning for that matter). You can find examples in our research projects, in studies published on Medium, in demonstrations on our NLPStream and in practical customer examples on our blog. 
Not only can we integrate LLMs, but using the expert.ai NL Platform, we are able to manage governance issues, add a level of explainability and reduce the carbon footprint that LLMs would require alone. (This is an important consideration as we approach ESG required disclosures in the European Union starting in 2024).
We have found that integrating LLMs using a hybrid approach creates time and cost savings for our customers while improving accuracy. This is why hybrid AI is an increasingly popular approach for natural language processing (NLP). And, according to Forrester, it's why hybrid AI delivers the best results for NLP applications: 
"Bottom line: If you'd like to have the cake and eat it too — have a future fit, adaptable NLP solution, that is accurate out of the box, only requires moderate support, and can continuously learn and self-improve — look for an NLP solution based on hybrid AI". – Forrester
Also, according to Gartner, organizations that use a hybrid AI (or composite AI) approach can go beyond machine learning to solve a wider range of business problems more accurately and efficiently.
This focus on LLMs has companies in every industry asking how they can leverage their capabilities. For the customers and prospects we're talking to, in most cases, we are creating domain-specific models using LLM compression techniques with hybrid AI. We're leveraging LLMs to perform NL functions like annotation, entity extraction and summarization. This then enables use cases like search, identification of non-performing loans and policy comparison, just to name a few examples. 
Internally, we started using the term Hybrid 3.0 but, the truth is, other than integrating LLMs into our expert.ai NL platform, the approach is consistent, and hybrid continues to deliver superior value: it's definitely here to stay. 
For more information on how we can help your NL approach, contact us.