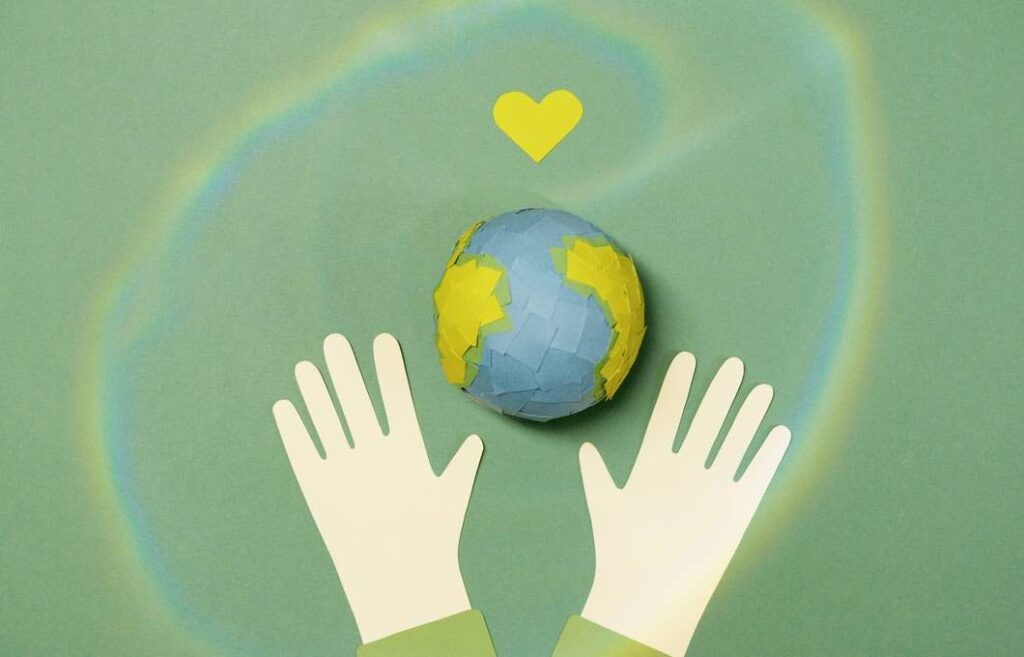 Are you and your organization doing enough to make a difference in the world? This is a loaded question, but one customers and potential investors have come to take very seriously. And you should too. Especially on a day like today: World Environment Day.
We have entered the era of the socially conscious consumer. Consumers are making their purchase decisions as much with their heart as they are their checkbook. As a result, companies that are committed to doing good are finding that consumers are more committed to them.
Consider the following statistics from a 360 Market Research survey:
64% of consumers support what they feel are socially conscious brands
83% of consumers believe brands should utilize sustainable practices
42% of consumers would choose sustainable brands over another brand
The extent to which companies are prioritizing sustainability is reflected by how they address three key areas of concern: environmental, social and corporate governance (ESG). These areas represent very different yet important criteria. For example:
Environmental measures are largely about what a company does to reduce its carbon footprint. This addresses things like energy use, waste, pollution and natural resource conservation.
Social measures refer to both what a company stands for and the actions it takes to build relationships with key stakeholders. These can include things like charitable giving, maintaining a healthy work environment and building an inclusive culture.
Corporate governance measures take into consideration the honesty and integrity of a business. Things to consider would be transparency of accounting and reporting practices, diversity of staff and adherence to data privacy standards.
The Path to Better ESG Monitoring
A company's commitment to sustainability may be selfless in nature, but it has clear business value as well. Beyond the customer appeal, ESG has also proven critical to both investors and other businesses in evaluation of potential business acquisitions or partners. Unfortunately, companies have found it difficult to monitor ESG data given the lack of standardization in ESG reporting and complexity of ESG language.
For companies to best align themselves with a viable partner, they need access to ESG information quickly and they need it in an actionable format. Companies can accomplish this via natural language processing (NLP). And with expert.ai, it just became a whole lot easier to do.
Sentiment Analysis Tells the ESG Story
Companies value different criteria when it comes to ESG which makes it critically important that you be able to monitor the information most relevant to you. With this level of customization, you can follow a company of interest or group of companies to see how they measure up to your most important ESG criteria. The best way to score this is through sentiment analysis.
With expert.ai's ESG sentiment classifier, it is far easier for language models to understand and score the sentiment of ESG-specific information. This is made possible by a custom taxonomy that classifies information according to environmental, social and governance topics.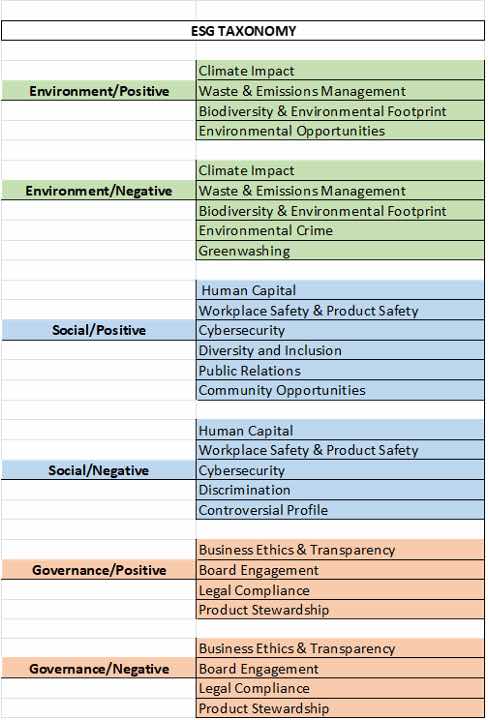 With this information, companies and investors can scour far more information about others than they could previously which enables them to make smarter, more strategic business decisions. When public perception matters more than ever, you cannot take any chances when it comes to who you align yourself with. Stay true to your values. NLP and ESG can help.