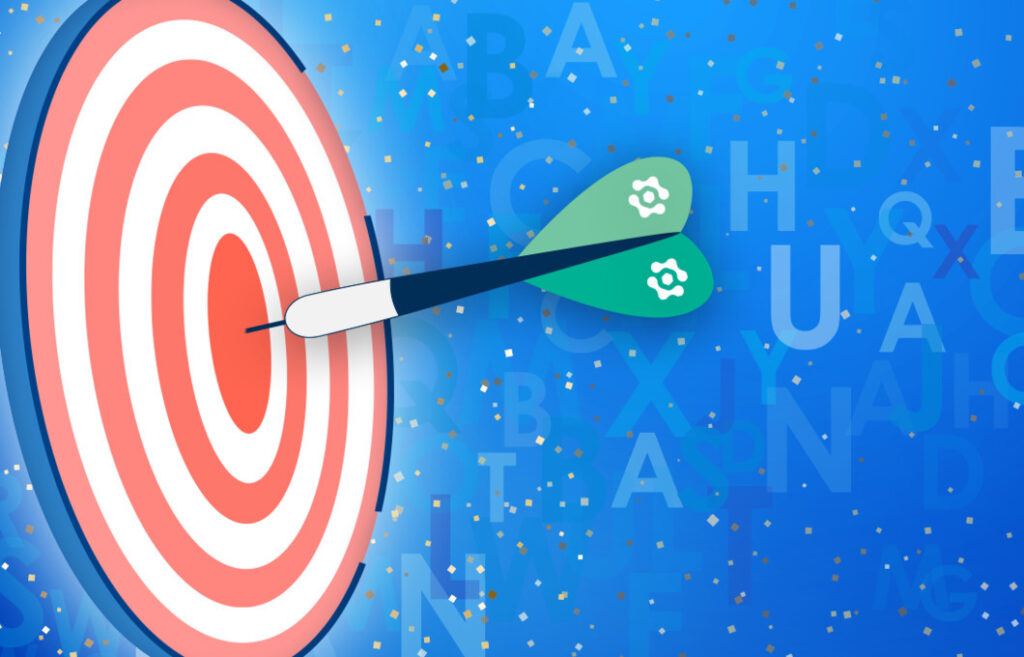 A lot has changed at expert.ai since the last Forrester Wave; everything from our company name to product offerings to core business strategy. What remains unchanged is our commitment to excellence in delivering cutting-edge natural language processing technology.
Making Sense of the Forrester Wave™
What exactly is the Forrester Wave™ and what does it mean to be included in the list? The Forrester Wave™ is a guide for buyers who are considering purchase options in a technology marketplace. Vendors are evaluated according to Forrester's methodology and graded on criteria specific to the technology category. Forrester then charts the top performers on their Forrester Wave™ graph.
Earning a spot on the Forrester Wave™ is affirmation that expert.ai ranks among the best vendors in its category. The evaluations for the Forrester Wave™: Document-Oriented Text Analytics Platforms began with more than 60 select vendors from the entire market. Vendors were then winnowed down to 22 before the final 12 were chosen. All told, the finalists represent the top five percent of the text analytics market.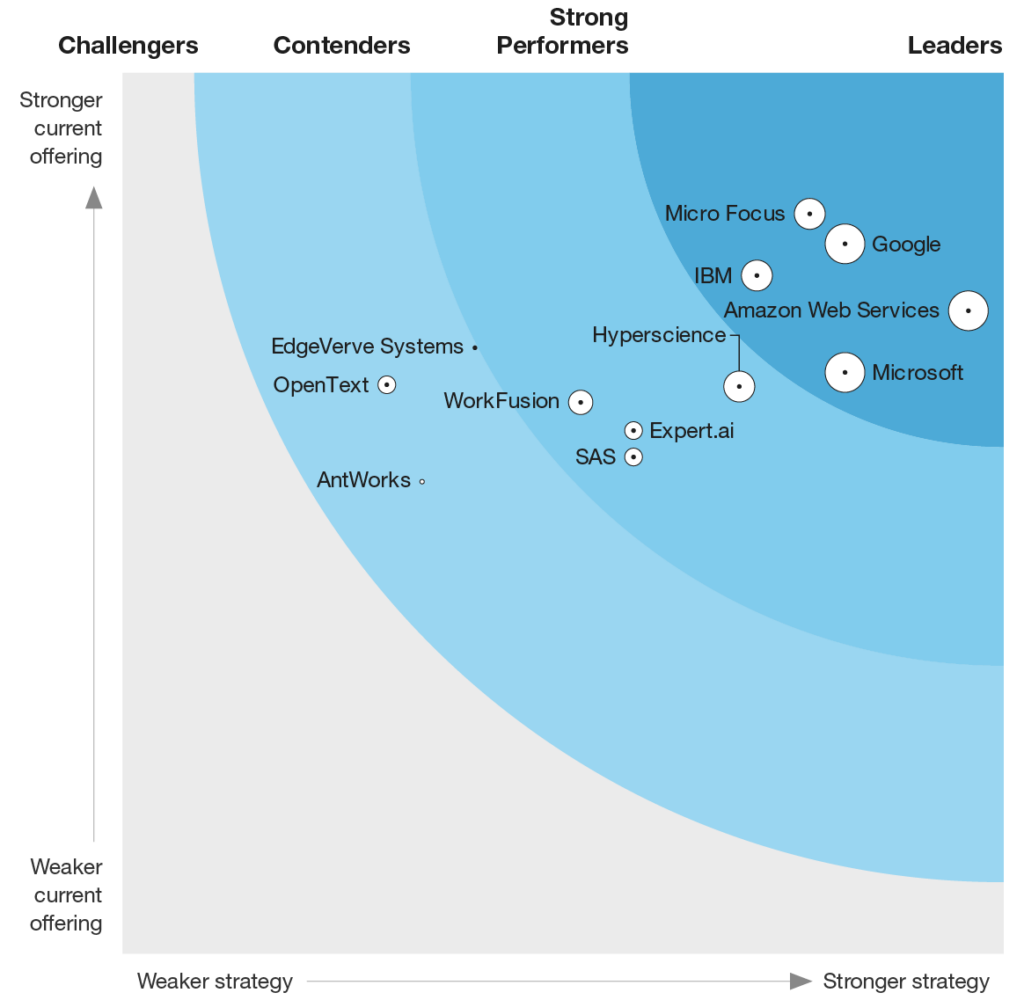 How Expert.ai Stacks Up Against Core Use Cases
The Forrester Wave™: Document-Oriented Text Analytics Platforms evaluated the efficacy and presence of select platform functionality with respect to five core use cases. These included:
Intelligent document processing and extraction
Data protection and information governance
E-discovery
Contract analytics
Knowledge management
The expert.ai Platform was noted for addressing each of the five use cases. Let's explore how it does so.
Intelligent Document Processing and Extraction
There are two primary challenges the enterprise faces when it comes to unstructured data: volume and variety. As a result, a viable text analytics solution must be able to process a wide range of document types (e.g., PDF, Word, html, etc.) and do so at scale. With the expert.ai Platform, organizations can automate document processing of numerous file types without the need to index or pre-sort them. This enables them to accurately classify and extract data to use in other important business processes.
Data Protection and Information Governance
Maintaining meticulous organization of your data is of the utmost importance, especially given the growth in data-related regulations. The expert.ai Platform enables companies to analyze their documents (e.g., emails, contracts, customer communications, etc.) and accurately classify and categorize them to internal needs. This helps keep companies compliant with regulations such as GDPR and ITAR while reducing data that is redundant, obsolete or trivial (ROT).
E-discovery
Finding the information you need in a sea of unstructured data is a monumental challenge. Rather than perform a basic Boolean search, the expert.ai Platform leverages natural language understanding technology to organize, analyze and search large volumes of information via established human knowledge. This provides deeper and more targeted access to your data on a large scale, helping organizations to capitalize on data faster.
Contract Analytics
Enterprise businesses often service thousands of contracts at once. Whereas contract lifecycle management (CLM) systems try to manage every aspect of contracting, the expert.ai Platform helps to accurately extract information from contracts that can be searched, queried and recalled on demand. This enables companies to process contracts faster and reduce both risk and unintended exposure in the process.
Knowledge Management
There is nothing more valuable to the enterprise than making data more transparent and accessible. The expert.ai Platform helps to improve data visibility through the creation of custom taxonomies and knowledge graphs. With custom taxonomies built on domain expertise, companies can break down data silos and establish system-wide classification of documents that enables quicker access to data and easier access to other relevant information.
---
The five use cases mentioned above are just a sampling of what you can accomplish with the expert.ai Platform. Let us help you discover the value it has in store for you.