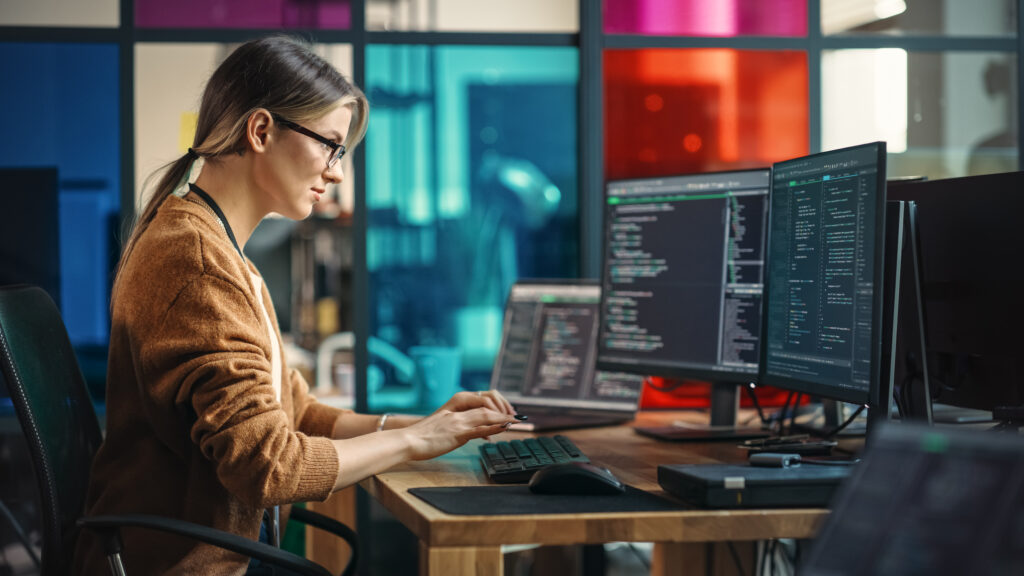 Our NLP livestreams were some of our most popular and informative content of 2022. This weekly live session features our own experts and partners addressing core NLP challenges and showcasing real-world use cases in a variety of domains. Today, we are proud to host this collection of actionable how-tos and practical applications that can be viewed any time, on demand.  
If you're ready to tackle an issue that involves natural language and technology, our list of the top livestreams of 2022 is a great starting point to build your AI and NLP skills and learn something new!
Understand the Difference Between Enterprise Datasets and LLMs
Many of the large language models (LLMs) we hear about have been pre-trained and retrained on millions of documents. But public datasets are not representative of enterprise datasets, which are smaller, more complex and require annotation. In fact, in the enterprise, data scarcity—not having enough representative data to train a machine learning model—is often the norm. This is an important distinction to understand when evaluating an enterprise NLP solution and, in this session, you'll see how different models compare when dealing with data sets sized for the real world. Data scientists and anyone who regularly works with large data sets will appreciate this experiment comparing the performance of mainstream ML techniques with hybrid AI.
Extract ESG Concepts from Unstructured Data
Bringing greater transparency to an organization's impact on the world around them is an area of increasing importance and scrutiny as customers, investors, regulators and organizations themselves factor ESG criteria into their decision making. In this session, we show you how to use NLP to identify ESG concepts in your unstructured data—articles, social media content, reports and other documentation—in order to bring greater transparency and standardization to your ESG analysis and reporting.
Set up a Center of Excellence for Content Recognition
Accessing the right content when you need it is a common enterprise challenge. With AI, "content recognition" helps machines transform human language content—emails, physical documents, forms, contracts, etc.—into information that can be used in business processes. In this session, we're joined by Maija Utriainen, Technology Specialist at Accenture, who demonstrates how expert.ai, Accenture and other partners worked together to set up a Content Recognition Center of Excellence that leverages NLP to automate a number of email, physical mail and other document processes. This real-world use case is a great example for anyone looking to combine multiple technologies for intelligent document processing.
Analyze Text for Author Attribution and Fake News Detection
Everyone has their own style in which they write (or speak), and the series of features that make up this style are difficult to detect. Stylometry, the study of linguistic style, breaks down these features and helps us understand what makes our way of expressing ourselves unique. Used together, AI and stylometry can provide valuable insight into what makes someone's writing unique. In this session, you will learn how to analyze stylistic features in text and see how this can be used to identify the author of a text or for distinguishing real news from fake news. As a bonus, you can follow along using with our API, for free, and get step by step instructions to analyze your own text. 
Convert Video Content to Data
Businesses are managing more content on a daily basis than ever before and increasingly, this includes video. Whether it's in service of onboarding or training, or marketing—explainer videos, how-to videos, even livestreams—video content is a valuable asset that must be managed: to do so, it must be converted into data. In this session, we are joined by Alex Baker from AnyClip who demonstrates how to leverage AI to make your video content searchable, interactive and collaborative.