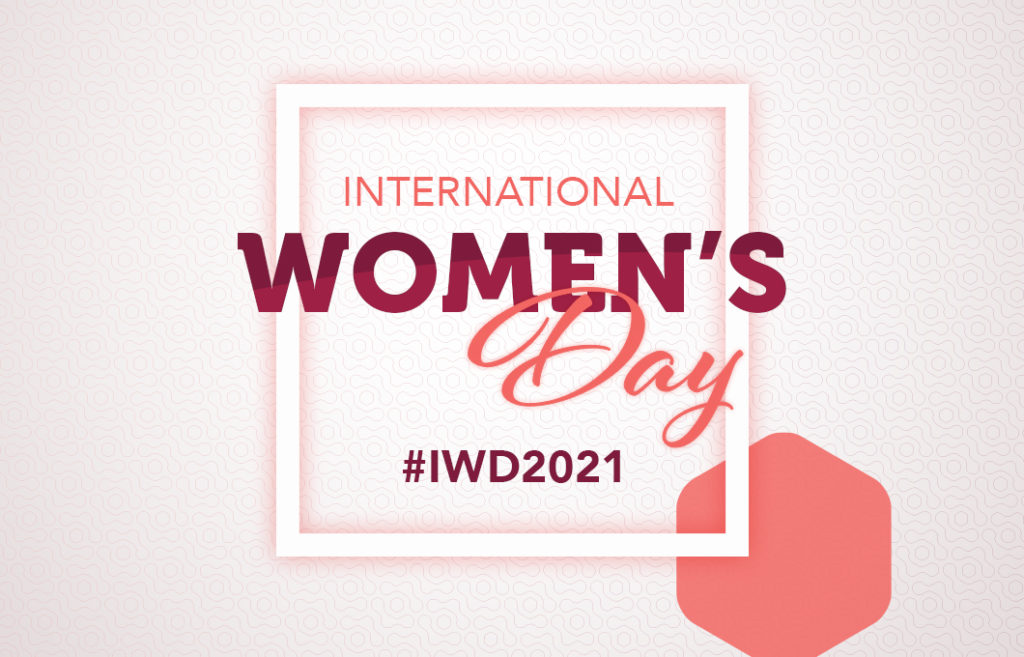 Today is International Women's Day. It is a day to further equality and promote achievement; a day to empower. We are fortunate to have so many outstanding women represent expert.ai, and even more so for the example so many have set through their work ethic and relentless pursuit of success. Today, we are proud to recognize four women who have been, and continue to be, integral to the growth and success of expert.ai. Without them, we would not be in the position we are today.
Pamela Negosanti, Head of Sales and Sector Strategy, FSI
When someone has spent more than 14 years with the same company, they must be doing something right, and they must really love what they do. This is the case for Pamela, who joined expert.ai (when it was still Expert System) in 2006, fresh out of the university.
While she is currently a head of sales for expert.ai, her path to this role is far from traditional. She joined expert.ai in a knowledge engineer role, then transitioned into a project manager, then used the unique skillset she acquired to create and supervise the global insurance push for the group. After establishing the insurance offering and sales strategy, she has since taken the reins of the sales teams for both insurance and financial services in the U.S. market. A lot of change and continuity at the same time!
Pamela's story makes sense on many levels. In mastering her understanding of technology, she possesses a unique skillset that she was able to successfully leverage at every step in her career. Her willingness to challenge herself though combined with her relentless pursuit of achievement is what has put her in her current position.
No one knows what the future hold, but her curiosity and learning orientation will let Pamela push her boundaries for sure. It also doesn't hurt that she speaks five languages!
Francesca Petronio, Chief People Officer
Francesca has been a steady presence in our human resources department for nearly 10 years. After many years at staffing agency Randstad, she joined expert.ai as corporate HR director. A new role within the organization, Francesca made quick work establishing herself, as well as establishing structure, organization and process to her department.
Francesca has been instrumental to expert.ai's growth for a number of reasons. It starts with her ability to make every job appealing. Though expert.ai is a smaller company without the global brand recognition of others, she has continually made every job opportunity, and the company itself, one to be desired. Add her keen eye for talent and organizational fit, and expert.ai's expansion into Spain, France, the United Kingdom, Germany, and the United States should come as no surprise.
Hiring internationally is no easy feat either, but Francesca makes it look easy. Her understanding of other cultures endears her to everyone she meets and has enabled her to establish a common culture at expert.ai that is the backbone of its continued growth. She gave also a boost to competencies development, promoting additional training initiatives within the organization to enable expert.ai people to meet the increasing challenges in our business domain.
Antonia Donà, Product Owner – Platform
Though the software engineering field is largely underrepresented by women around the world, Antonia made her presence felt immediately upon joining expert.ai as a software engineer. She displayed incredible work ethic from day one that, combined with her unique ability to code for both function and form (UI), produced immediate results.
When an opening for product manager became available, Antonia took the opportunity, despite no direct experience in the role. Though there was a learning curve that came with the role, Antonia quickly adapted. The UI skills that made her a great software engineer gave her perfect perspective to developer user-friendly products, such as our core technology demo.
Today, she co-leads the team responsible for the expert.ai platform authoring environment and she continues to excel in it both as a technical expert, but as a leader as well. Her success comes as no surprise, as she not only works tirelessly but also continues to grow her skills and capabilities.
Lisa Ferrari, Knowledge Solution Analysis Practice Lead
Similar to Pamela, Lisa began at expert.ai as a knowledge engineer. However, Lisa continued on the knowledge engineering path and, over the past 12 years, worked her way up to knowledge solution analysis practice lead where she stands today.
Her structure and organization have been critical to her success, helping her excel with customers in several verticals, but notably in intelligence. These traits also earned her the unofficial role of knowledge engineering guru amongst those on the professional services team.
Lisa's natural leadership and willingness to help others has been invaluable to the knowledge engineering team, where she now manages the responsibility of standardizing the knowledge solution analysis methodologies. She does this all while continuing to support key projects for some of our biggest customers.
Without Lisa, the knowledge engineering team does not look like it does today. This team is unique to expert.ai, and her willingness to push her own boundaries and those of her teammates has helped elevate it to new heights.
---
Thank you to Lisa, Antonia, Francesca and Pamela for the examples you each have set. Thank you to all of the other women who have made and continue to make expert.ai what it is today.
Happy International Women's Day!