Expert.ai leaders behind artificial intelligence platform for natural language understanding to share real-world insights at premier event for responsible human-machine collaboration
 Two thought leaders from expert.ai (EXAI:IM), the premier artificial intelligence (AI) platform for language understanding, will be presenting at the upcoming Ai4 2021 Summit. Taking place digitally from August 17-19, the event brings together business leaders and data practitioners across industries to facilitate the adoption of AI and machine learning (ML) technology.
With a use-case focus, the Ai4 2021 Summit delivers actionable insights from those on the frontlines of enterprise AI. Its goal is to provide a common framework for thinking about AI applications and their impact on various industries, supported by content that advances understanding throughout all stages of an AI journey. The 2021 lineup includes speakers from government, manufacturing, finance, healthcare, retail, cybersecurity, telecom, energy, automotive and marketing.
The following are details on the sessions in which expert.ai's executives will be participating:
•  NLP in Industry: Use Cases, Challenges & Roadmap, August 17 at 3:00 p.m. ET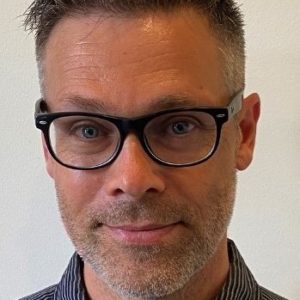 Panelist Kevin Atkinson, Head of Solutions Consulting for expert.ai
With digitization of text data across industries, natural language processing (NLP) applications are growing rapidly and shifting the limits of possibility for consumers and businesses alike. From voice search to sentiment analysis to text classification and summarization, NLP is emerging everywhere and having a tremendous impact on how we live our lives. However, getting NLP projects into production isn't easy. This panel will explore use cases, challenges and best practices for NLP success.
• Increase ROI with Explainable AI, August 18 at 2:30 p.m. ET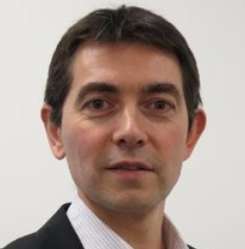 Presented by Christophe Aubry, Head of Sales & Sector Strategy for expert.ai
80% of critical data can't be utilized by business apps because it's unstructured. Missing is natural language understanding (NLU), a subset of AI that extracts meaning from documents using organizational and linguistic knowledge. The outcome is an application that's knowledgeable and explainable, delivers search and analytics, accelerates business processes and enables pros to focus on the highest value parts of their mission. This presentation will address why and how top organizations are using NLP.
The company enters the Ai4 2021 Summit having just announced general availability of the expert.ai Platform for designing, developing, testing, deploying and monitoring scalable natural language (NL) solutions. Using an exclusive hybrid AI approach honed from hundreds of real-world implementations, the platform is comprehensive and easy to use, combining symbolic AI and ML techniques to ensure the best possible accuracy for each individual use case with the transparency of explainable AI.
According to expert.ai Chief Product Officer, Luca Scagliarini "Language powers business so unlocking the value of data that's embedded in it is critical. Our platform has enabled, for the first time, the combination of different AI techniques to design and deploy practical applications. As a company, it's tremendously validating to see our people enlisted for their expertise in AI initiatives that have been proven to deliver real and impressive results."
Expert.ai is a Gold Level sponsor of Ai4 2021 Summit and an exhibitor. Visit us at our virtual booth!