Marco Varone named Gold Winner as CTO of the Year
Expert.ai (EXAI:IM), a leading company in artificial intelligence (AI) for language understanding, announced today that The Globee® Awards, organizers of world's premier business awards programs and business ranking lists, has named Marco Varone, expert.ai co–founder and CTO, a gold winner in the 17th Annual 2022 Information Technology World Awards®. These prestigious global awards recognize information technology and cyber security vendors with advanced, ground-breaking products, solutions and services that are helping set the bar higher for others in all areas of technology and cyber security.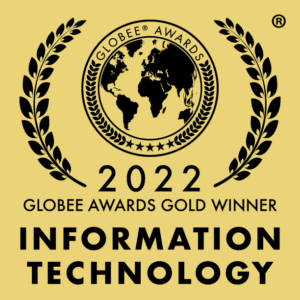 More than 170 judges from around the world representing a wide spectrum of industry experts participated in the judging process. San Madan, co-president of the Globee Awards, commented, "The information technology industry has always been and will continue to be robust and innovative. Though the pandemic has changed the way people live, work, shop and socialize, there is optimistic demand for newer technologies and innovations everywhere."
The first months of 2022 have been especially exciting for expert.ai as companies' digital business ambitions continue to rise, artificial intelligence remains the most impactful technology for CEOs and natural language technologies continue to rank among the top tech investments in many industries, such as banking and financial services. In this context, and among new customers and partners (including the Los Alamos National Laboratory, RSA and Qlik), expert.ai launched the new release of its hybrid AI platform which turns language data into knowledge and insight so organizations can make better decisions, faster. As a leading expert in artificial intelligence applied to language understanding, Varone has pioneered the use of hybrid AI to empower organizations to analyze any kind of textual information (e.g., contracts, emails, social media and other enterprise documents) with accuracy, speed and scalability. In his vision, advanced natural language technologies can rely only on hybrid AI – the combination of machine learning and symbolic human-like comprehension, which inherently includes the critical component of human knowledge by design.
"It is very gratifying to be recognized for our vision and solid results nurtured with the cooperation of many minds with the common goal of deploying and scaling practical, successful AI implementations," said Marco Varone, chief technology officer at expert.ai. "Winning this award would not be possible without all of the hard work that so many of our highly dedicated and talented professionals have put into solving real-world enterprise problems."
See the complete list of 2022 winners here: https://globeeawards.com/information-technology/winners/