Expert.ai has been named the winner of the 2020 KMWorld Promise Award, given to the company that delivers the most innovative technology for implementing and integrating knowledge management practices into organizations' business processes.
The search for a knowledge management solution is not an easy one. Many companies claim they offer the technology that best meets a client's needs, but finding the vendor that actually fulfills that promise is a challenge.
The KM Promise Award is given to a company that not only implements and integrates knowledge management practices into business processes, but works with clients to ensure they reach their goals.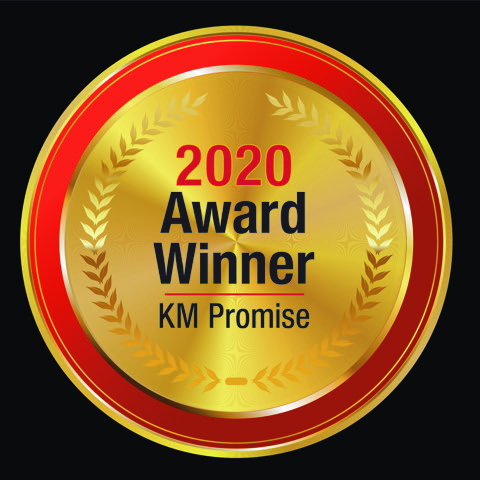 "To earn this award in 2020, when service is of heightened importance, is a tremendous honor and speaks to the value we provide our customers as well as the impressive work we're doing in the AI community,"  said Keith C. Lincoln, expert.ai CMO. "Our mission is to transform language into knowledge and insight via natural language understanding, and we continue to deliver results our clients and partners can be proud of. We look forward to building on this momentum in the weeks and months ahead."
KMWorld judges chose expert.ai for its innovative AI-based natural language technology that broke through the hype to help their customer, Rabobank, increase their quality of customer service and improve their access to strategic information.
"Artificial Intelligence is a key pillar of Rabobank's digitalization programs", explains Dennis Coomans, Product Owner Content Recognition at Rabobank. "Expert.ai Natural Language technology has brought concrete value to our operations, allowing us to increase team efficiency and improve customer service by accelerating response times. Expert.ai also helped us build our own AI expertise through a team of experts who now supports our AI initiatives."
Read KMWorld article outlining expert.ai technology helping customers gain insight, collaborate, and compete in a global business environment.
To learn more about how Rabobank leverages expert.ai technology, view the press release.