Information Services
We enable information services providers to deliver compelling user experiences, establish differentiated data products and create more efficient workflows.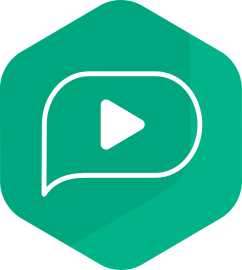 Content has never been more abundant than it is today. Thus, an organization's ability to package and deliver content and its language data intelligently to consumers is critical to standing out in the market and avoiding commoditization. Without efficient access to this data, information services professionals will drown in the overwhelming volume of content.
By automating metadata enrichment through natural language understanding (NLU), the expert.ai Platform enables information providers to leverage their content to create innovative products, offer compelling experiences and efficiently scale their editorial and content processing workflows.
Download the White Paper
View the Product Brief
View the Infographic
Put the expert.ai Platform to work for your business:
Drive Audience Engagement with Compelling Experiences
Differentiate with Innovative Products
Boost Workflow Efficiency
Smart Search
Accelerate end user navigation with facets organized around their focus areas (people, companies, locations and any other entity or taxonomy).
Content Recommendation
Suggest relevant documents based on user interests so they can find relevant information more easily.
Topic Pages
Aggregate all relevant information for a given topic or entity on a single page. Topical content can also be delivered as alerts.
Knowledge Harvesting
Extract structured datapoints and relationships from your content to assemble authoritative knowledge bases in any domain.
Visualization & Analytics
Make data visual and actionable by plotting the trends, hotspots and connections that are hidden in plain sight within content.
Smart Summaries
Synthesize key facts, events and attributes then present them in quasi-narrative form for users to gain quick insight into their subject matter.
Metadata Enrichment
Augment content metadata at scale based on any standard or proprietary schema to drive content assembly and delivery across silos.
Taxonomies & Ontologies
Leverage automation to accelerate and simplify the creation and maintenance of your taxonomy or ontology.
Archive Repurposing
Identify monetizable assets by analyzing your archives and clustering content by topic area.