Life Science & Pharma
Make the most of your data to improve R&D, enhance the quality of treatment and care and prevent operational risks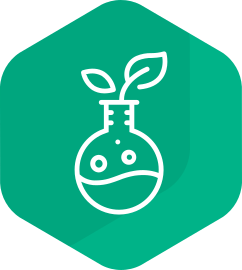 Life Sciences Knowledge Models
From innovation to regulation to patient engagement, we help life science and pharmaceutical organizations to get the most out of all their information assets to improve R&D productivity, enhance the quality of treatment and care and prevent operational risks. Expert.ai's Life Science and Pharmaceutical solutions provides medical, research, regulatory and knowledge management teams with the highest quality, standards-based and most consistent Life Sciences Knowledge Models available.
Our solutions streamline information management to ensure that organizations have easy access to the most up-to-date research and can monitor feedback for future drug developments. Via artificial intelligence, we make information access more accurate, allowing teams to respond quickly to FDA requests and to verify the strategies employed by sales and distribution channels.
Download the White Paper
Download the Datasheet
Download the Infographic
UMLS Drugs and Interventions
Solutions of NLU for Life Science & Pharma
Drug Discovery
Automatically extract connections between biomedical entities in literature for in-depth causality analysis in support to researchers.
Clinical Trial Insights
Monitor clinical trials and social media sources filtered by any combination of indication, drug, mechanism of action, sponsor or geography gain clinical trial insights.
Scientific Publication Insight Analysis
Scan the latest scientific and biopharma news on drug approvals, trials, conferences and more to ensure users get instant updates for their topics of interest.
Preclinical Report Analysis
Accelerate quality control check process of preclinical reports prior to their submission to regulatory bodies.
Key Opinion Leader Identification
Identify experts and influencers beyond your network so you can identify both established leaders and rising stars and drive therapeutic awareness.
Adverse Events
Analyze safety signals on adverse events in medical cases and comparisons with known side effects as reported to regulatory authorities.