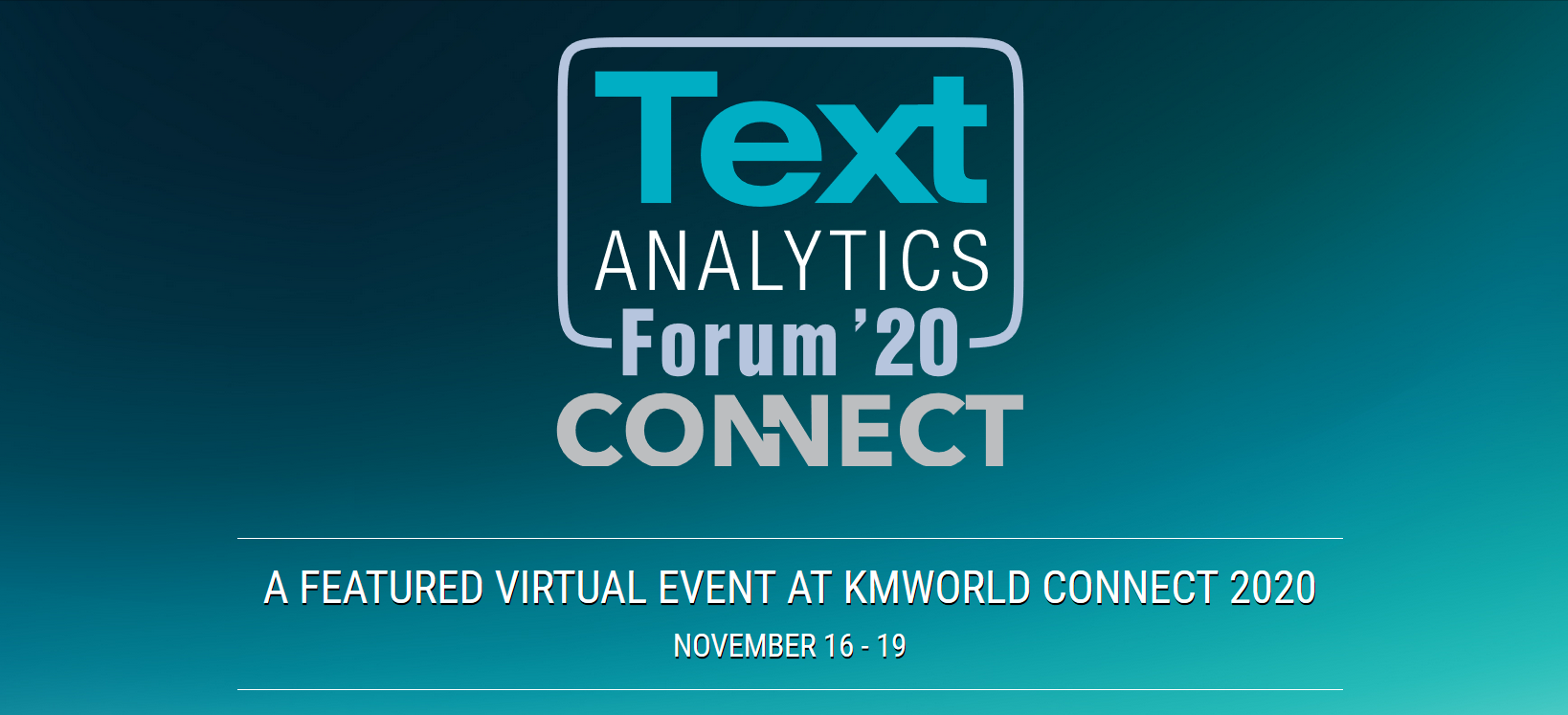 A co-located virtual event during KMWorld Connect 2020, Text Analytics Forum Connect is centered around the concept of how text analytics can add depth, meaning and intelligence to any organization's most under-utilized resource: text.
On Tuesday, November 17th at 4:45pm-5:45pm ET, expert.ai NA CTO Antonio Linari will participate in a panel discussion, "Ask the Expert Panel", on how expert.ai empowers industry-leading enterprise organizations to elevate their goals using text analytics.
Register to discover the power of text analytics so you can provide relevant, valuable and actionable data for enterprises of all kinds.
*Text Analytics Forum Connect is designed for Text Analysts, Content Managers, Data Analysts and Scientists, Knowledge Managers, CIOs and CKOs, Information and Knowledge Architects, Taxonomists and Ontologists, Business and Competitive Intelligence Pros, and anyone involved in organizing information or extracting valuable data from text.
** Your registration pass for KMWorld Connect grants you access to Text Analytics Forum Connect