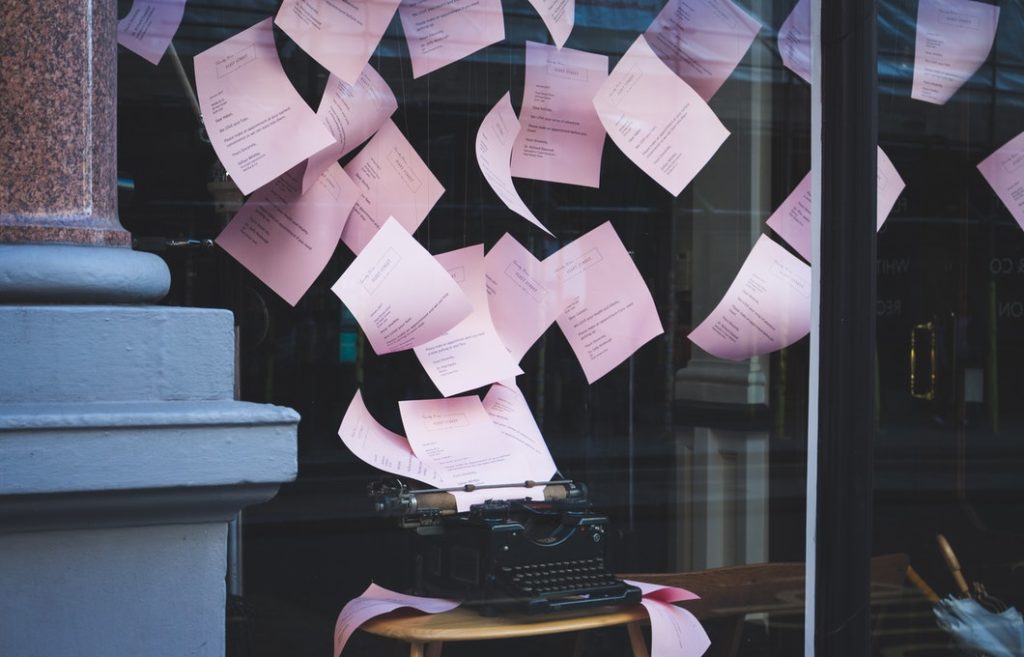 Global pandemic aside, 2021 was a busy year for expert.ai. We experienced accelerated growth across industries as organizations began to prioritize artificial intelligence solutions that unlock the full value of their unstructured language data.
Our growth comes as analysts project even greater demand for AI solutions, specifically those dealing with NLU. According to IDC's Worldwide Semiannual Artificial Intelligence Tracker, companies could spend nearly $342 billion on AI solutions by the end of 2022. AI platforms are expected to be the strongest category with a five-year compound annual growth rate (CAGR) of 33.2%. According to Mordor Intelligence, the global natural language processing (NLP) market alone, valued at $10.72 billion in 2020, will reach $48.46 billion by 2026.
Enabling Human-like Language Understanding at Speed and Scale.
Our company is driven by the vision of making anyone an expert with simple, powerful AI tools that capture the value of natural language. Under this vision, and our continued goal to create the best technology to transform language into knowledge and insight, we launched the expert.ai Platform in June 2021.
First to the market, our platform enables the combination of different AI techniques (hybrid AI or composite AI), including symbolic AI and machine learning (ML). This facilitates the development and deployment of practical applications that deliver business benefits and measurable outcomes. It is also an approach favored by top industry analysts:
As Gartner® stated: "Composite AI is currently about combining 'connectionist' AI approaches like deep learning, with 'symbolic' AI approaches like rule-based reasoning, graph analysis, agent-based modeling or optimization techniques. The result of combining those techniques (among others) is a composite AI system that solves a wider range of business problems in a more efficient manner." [1]

Gartner added, "The days of singular AI techniques are coming to an end. Software and service providers that cannot provide solutions combining multiple AI techniques (such as machine learning, rule-based systems, optimization techniques, knowledge graphs, natural language technologies) will quickly find themselves at a disadvantage compared with those that can. The introduction of composite AI techniques, even within existing products, will have a profound impact on their capabilities." [2]

According to AI Strategist & Evangelist Kjell Carlsson, PhD (former Research Principal Analyst at Forrester), "The biggest recent advancements in AI have been in (deep) learning, which has opened up the world of unstructured data (vision, text, voice, logs, etc.) for analysis at scale, but what we really want is both learning and knowledge. Learning enables us to update and acquire new knowledge, and knowledge makes learning more efficient, governable, and valuable. What makes these new deep learning-infused semantic methods exciting is their potential to deliver both, dramatically expanding not just NLP, but all machine learning use-cases." [3]

Forrester continued, "While AI will undoubtedly outpace humans in building a base of knowledge someday, that time has not yet come. For now, expert.ai's knowledge graph, built over 20 years, beats purely ML-based text analytics apps during the initial months of client deployments, often achieving faster time-to-value, more predictable results, and lower overall cost of ownership." [4]
By providing a deep understanding of any document type, the expert.ai hybrid NL Platform helps organizations turn unstructured language data into structured data at speed and scale. This augments knowledge discovery capabilities and streamlines automation of complex, knowledge-centric processes.
Customer Recognition 2021: Solutions for Every Industry
While advancing our product roadmap with the release of the expert.ai Platform, we introduced the expert.ai Academy and launched our User Community to better serve NL enthusiasts interested in data science and text analytics by providing easy access to technical documentation and peer-to-peer discussions to address the complete life cycle of natural language challenges.
From a corporate standpoint, we established our North American headquarters in Boston and obtained ISO 27001 certification. We also hit some relevant milestones with our customers. Here are some of the highlights expressed by the customers themselves:
"We are excited to work with expert.ai, whose state-of-the-art artificial intelligence offerings will make it easier for our members and customers around the world to find and access AP's expansive offering of text, photo and video content."

"With expert.ai, Patra is unlocking the ability for clients to be alerted of policy inaccuracies, reduce E&O exposures, drive cost savings, create additional value for our services, and push the limits of today's technology."

EBSCO Information Services (EBSCO), the leading provider of research databases, e-journals, magazine subscriptions, e-books and discovery service to libraries of all kindsThrough NLU, expert.ai enables EBSCO to expand upon its metadata enrichment and semantic tagging to enhance how users access and consume content.

"Our offering includes the most innovative, results-oriented solutions provided by expert.ai, which gave us an immediate competitive advantage over other less developed solutions in the market. Thanks to their unique NLU/NLP capabilities, we are able to augment data services for our clients whilst ensuring tangible ROI and business outcomes."

HX, Howden Group division
Technology Honors 2021
We continued to outpace our competition and have the awards to show it. The following is a partial list of honors our company has received through 2021 to date:
KMWorld 100 Knowledge Management Companies That Matter (seven years in a row)
Artificial Intelligence Excellence Awards, Winner, Natural Language Processing
Two Stevie® American Business Awards (Silver – Product Developer of the Year, Bronze – Most Valuable Technical Innovation)
Ventana Research's Annual Digital Innovation Awards, Winner for Digital Technology
Annual IT World Awards, Silver Globee®, Best Technology to Combat the Impact of COVID-19
WorldFestival 2021 Innovation Awards, Winner for Artificial Intelligence and Machine Learning
KMWorld Trend-Setting Product of 2021 and AI 50 Company (eighth year in a row)
API Awards, Best API Debut
AI TechAwards, Best in Natural Language Processing
Onward to 2022…
As enterprises look to unlock the value of language and explore more advanced use cases and powerful tools to harness the potential of AI, we look forward to working with our partners and clients to help them reduce the cost and complexity of implementing AI solutions.
Keep an eye out on our upcoming webinars and join us on LinkedIn to hear more stories about our ability to provide value and immediate business impact!
---
[1] Smarter With Gartner, "The 4 Trends That Prevail on the Gartner Hype Cycle for AI, 2021", 22 September 2021 (https://www.gartner.com/en/articles/the-4-trends-that-prevail-on-the-gartner-hype-cycle-for-ai-2021 )
[2] Gartner, "Emerging Technologies and Trends Impact Radar: Artificial Intelligence, 2021", Annette Jump, Eric Goodness, Jim Hare, Alys Woodward, Erick Brethenoux, Danielle Casey, Martin Reynolds, Svetlana Sicular, Eric Hunter, Jonathan Davenport, Alan Priestley, September 21, 2021. GARTNER is a registered trademark and service mark of Gartner, Inc. and/or its affiliates in the U.S. and internationally and is used herein with permission
[3] Kjell Carlsson as quoted in "Semantics Beats Syntax", June 8, 2021, https://cacm.acm.org/news/253149-semantics-beats-syntax/fulltext
[4] The Forrester Wave™: AI-Based Text Analytics Platforms (Document Focused), Q2 2020 – The Nine Providers That Matter Most And How They Stack Up