Expert.ai announced today that the expert.ai Platform has won a Silver Stevie® Award for New Artificial Intelligence & Machine Learning Product of the Year – Business Technology, in The 20th Annual American Business Awards®. The American Business Awards are the U.S.A.'s premier business awards program. All organizations operating in the U.S.A. are eligible to submit nominations – public and private, for-profit and non-profit, large and small.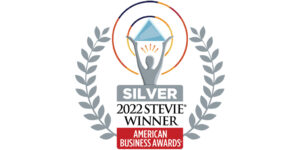 More than 3,700 nominations from organizations of all sizes and in virtually every industry were submitted this year for consideration in a wide range of categories; and more than 230 professionals worldwide participated in the judging process to select this year's Stevie Award winners.
The expert.ai Platform, that combines symbolic, human-like comprehension and machine learning to turn language into data and improve decision making, was recognized for "the hybrid approach as a key capability, and contextual awareness." In fact, according to the judging panel, "the platform addresses both these aspects and is positioned well for long-term success." Judges also noted that the expert.ai Platform is "A great innovation for assisting AI based products from data collection, data cleaning, model tuning, and training to model deployment for natural language understanding (NLU)." One judge wrote: "I strongly agree with and endorse the value and significance of incorporating NLU into business workflow and decision making. Solid candidate for this award category!" 
"We are honored to receive this prestigious recognition that speaks volumes to our commitment to innovation and product excellence," said Keith C. Lincoln, CMO of expert.ai. "Organizations still struggle to measure the success of their AI projects or are just embarking on their journeys into natural language capabilities. We designed our Platform putting their needs at the forefront to give them more ability to realize value by ensuring a clear and strong return on investment across any natural language understanding and processing use cases."
2022 Stevie winners will be presented theirs awards on June 11 in New York. Additional details about The American Business Awards and the list of 2022 Stevie winners are available at www.StevieAwards.com/ABA.