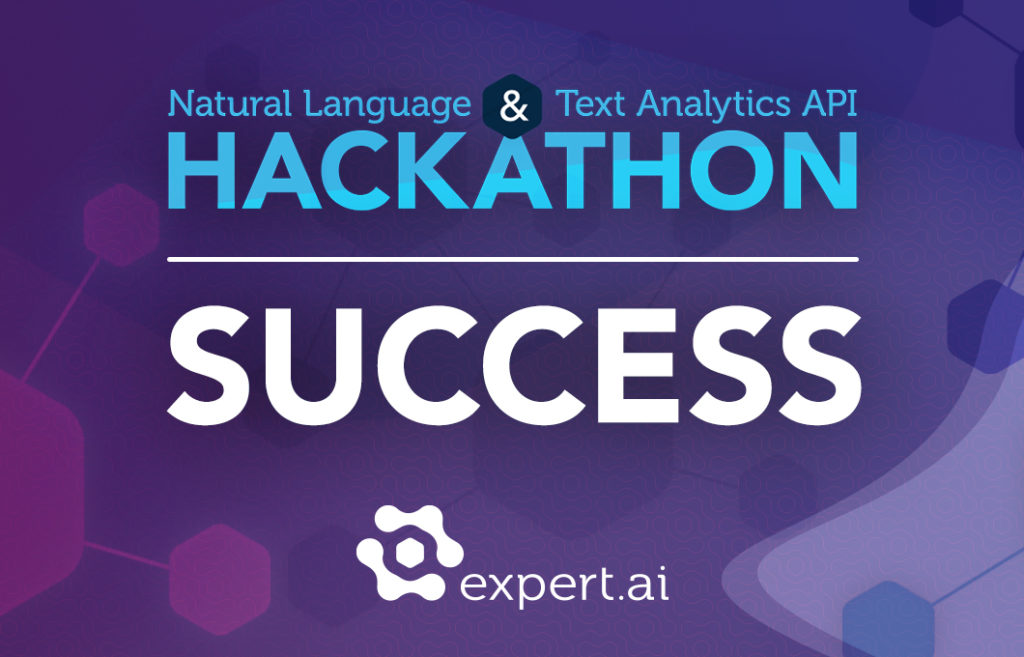 The expert.ai NL API was released in July of last year with the goal of making our unique natural language understanding (NLU) technology more accessible to developers and data scientists looking to add natural language capabilities to their applications. Before the NL API, users could only access our NL technology with large-scale enterprise deployments. But since its release, we have seen just how much potential there is to grow this capability within organizations.
Our community of users has grown significantly, using the API to build new apps and improve existing workflows. In the process, they have provided us with valuable feedback and helped us to improve our NL API offering!
Users have access to all the capabilities of the API for free up to ten million characters per month. If they are interested in developing large-scale applications or integrating our technology into existing apps with usage above the standard limit, we now have a commercial tier available to them as well!
Impressive Use Cases Featuring Our NL API
To expand our engagement with our user community, we held our first Hackathon, which just wrapped up last week. We were pleasantly surprised with both the number of participants and the quality of submissions we received!
The Natural Language & Text Analytics API Hackathon had over a thousand registrants who worked as individuals or teams to deliver 51 original submissions that will be judged by our panel of experts! This is a remarkable number of participants, all of whom brought unique perspectives on how to use the expert.ai APIs for so many different applications.
The fascinating submissions utilize NLU to analyze language in texts such as medical reports, restaurant reviews, tweets and legal documents. We also saw applications help in search, knowledge discovery, security of minors, education, and health. These submissions really showcase the vast untapped application possibilities for NLU. No matter your industry and vertical, there's likely an application in which NLU could increase efficiency and improve outcomes!
While I'm sure it will be difficult to pick from this crop of interesting projects, the winners will be announced on March 15th, so stay tuned! I'm already certain that these submissions will go a long way towards highlighting the diverse and interesting ways developers and data scientists can integrate NLU into their workflows using the expert.ai NL API. And I'm so excited to engage with them and others who are interested in our technology with the expert.ai Community which launches later this month. I hope to see you there!